Have your read these yet?:
You guys might be wondering why on Earth did Nuffnang bring us to the Royal Selangor Museum (a Malaysian corporation) when we were having a Uniquely Singapore tour? Haha, beats me. Don't grumble since the whole trip has beeen paid for. Just follow the flow. Besides, I haven't really been into a Royal Selangor Museum before. Wait, have I?

So what do people do when they visit Royal Selangor? They play chinese chess of course!

After awhile hanging around the area, we were taken into the 'factory' place or maybe it was a place specially made for a guided tour. Argh, I don't know. So we saw this...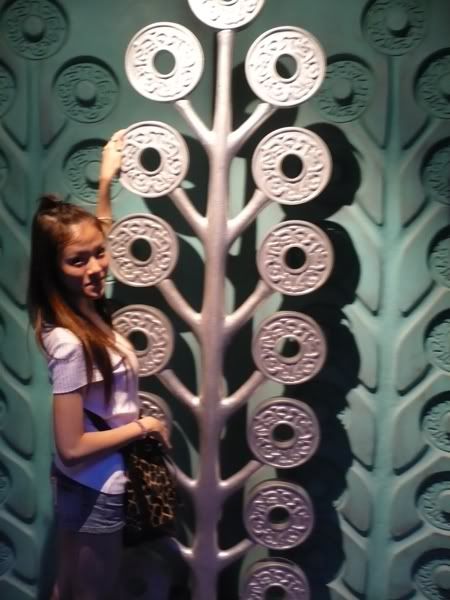 It reminds me of Bank Simpanan Nasional's Logo. Maybe that's what it is. LOL! We were told to touch it for good luck. ;D

Did not really take much pictures during the guided tour but that's okay because the fun part comes at the end where we were able to make our very own pewter bowls!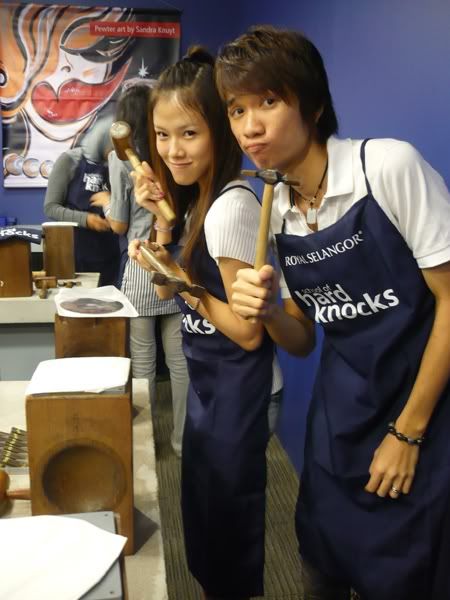 We were enrolled into the School of Hard Knocks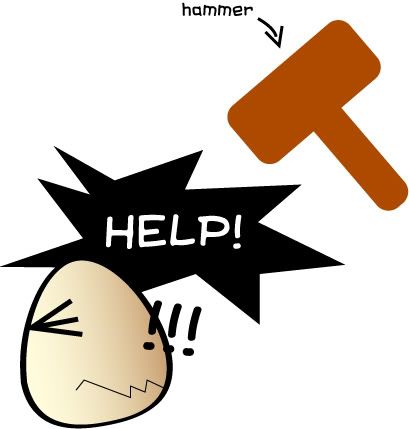 People busy at work

I have no picture of the end product, if you want to see it then come to my house. Haha! That's it for the Royal Selangor Museum, a drink of lemonade from a pewter cup ends the tour.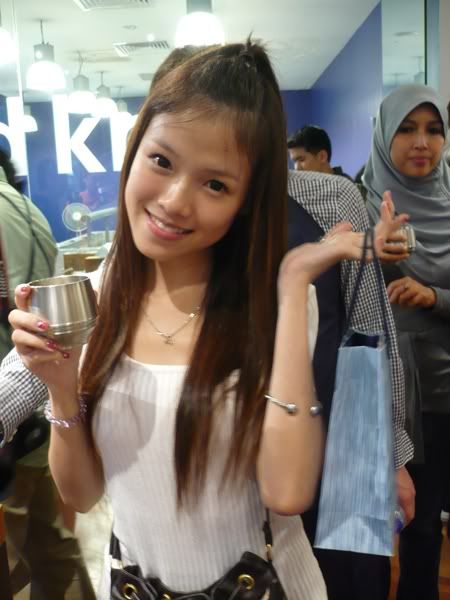 It was already getting a bit late and people were getting tired but that did not stop us from getting to Orchard Road! We had dinner at Orchard Road, to be more precised, it was at Far East Plaza and we had Carl's Jr. Couldn't decide on what to eat, so we ended up having fast food. Haha!
However the main purpose of us getting to Orchard Road was to try the Fried Mars Bars at this shop lot called Chippy. You know what a MARS bar is right? The only thing different about it is that they cut it into four pieces and deep fry them and serve it with ice-cream! Nom Nom Nom, I would say. Definitely a must try.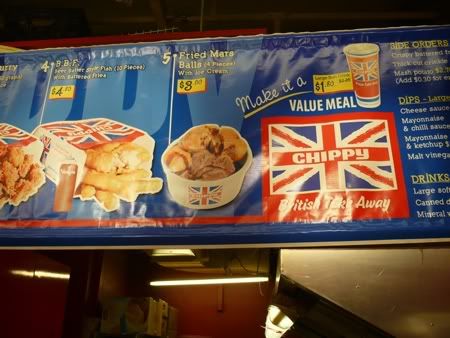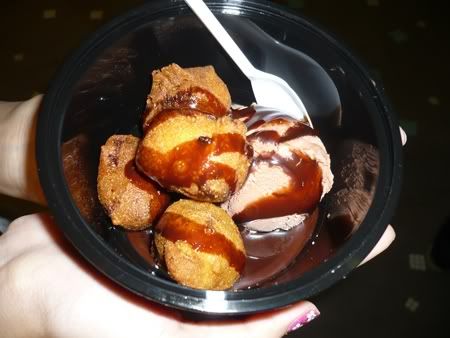 Here's how it looks like
After that we headed on back to the hotel with a full tummy as that was the last stop of the whole Uniquely Singapore tour. What a great experience it was. Thank you Nuffnang once again!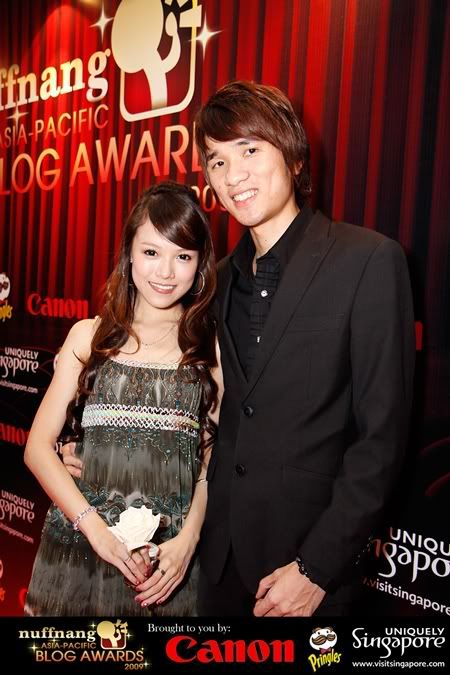 And this will be the last post I will be posting about the whole Nuffnang Asia-Pacific Blog Awards experience. Hope that you had fun reading too. Till the next awards, bye!