THE OBJECTIVE
My Selangor Story (MSS) 2010 Bloggers Tour is an event organised by Tourism Selangor which gathered 30 GREAT BLOGGERS for a 6D5N tour around places of interest in Selangor with the objective of promoting the state of Selangor using one of the most powerful source of media in the world, the internet!
MY JOURNEY FROM HOME
The 23rd of September 2010 marks the first day of a wonderful journey. A journey which is still not revealed but somehow I know this would be an experience I would not want to miss out.
On that morning I was out from my house before noon and was on my way to KL Sentral to catch a bus which would take me all the way to Skypark Terminal Subang. Along my way there I was excited and also a little nervous. I did not know what to expect.
MEET-UP POINT @ KAPITAN KOPITIAM
The first meet-up point was in Kapitan Kopitiam in Subang Skypark. I was among the first few bloggers to arrive there. One by one, bloggers started to arrive with their luggage with a 6D5N supply of everything!
Did you know that Kapitan Kopitiam was one of the surprise sponsor for the My Selangor Story Tour? Kapitan Kopitiam actually decided to sponsor us on that day itself when they heard that MSS was going to gather at the kopitiam.
When everyone arrived, the whole of Kapitan Kopitiam was filled up with the MSS people, which is alot! After having settled down comfortably, we were served delicious refreshments of kuih muih and a choice of coffee or tea. Such wonderful hospitality I must say. And everything was planned on that day itself! Talk about efficiency.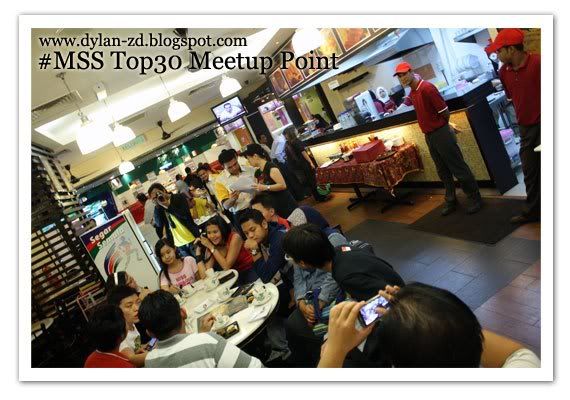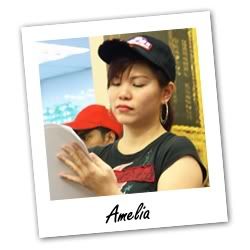 OUR OFFICIAL MSS MUMMY
Let me introduce you to Amelia Tan, our official MSS Mummy and caretaker throughout the whole trip. She's the mastermind and genius behind this whole event. With lots of planning, planning and planning along with sleepless nights, thus, MSS was a great success!
All thanks to her, we (the bloggers) get to enjoy such a wonderful experience of a lifetime.
She's taking our attendance in the picture.
Amboi amboi
, reminds me of going back to school
pulak
!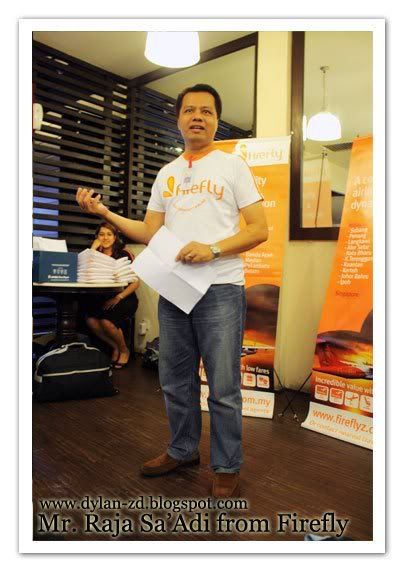 FIREFLY AIRLINE, OUR OFFICIAL AIRLINE SPONSOR
Firefly Airline
was one of the Official Airline Sponsor for the MSS Tour. They flew in bloggers from all over Malaysia and also from Indonesia and Singapore into Subang Skypark.
The bloggers which flew with Firefly received VIP treatment all along their journey as everything was done for them. All they have to do is just to sit back, relax and enjoy the ride.
The picture on the right shows En. Raja Sa'Adi, Head of PR & Marketing, welcoming us and also giving us a short briefing about Firefly Airline.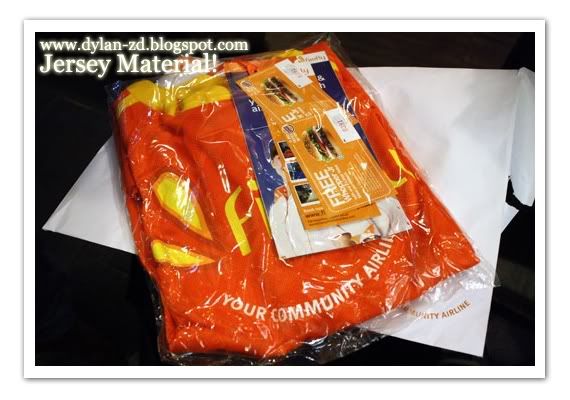 After that introduction from Firefly we were each given a goodie bag. Each of us received a Firefly T-shirt which was of jersey material along with some coupons for us to use. This goodie bag will be the first one we'll be receiving throughout the whole trip. There will be more given out along our stops!
We, the bloggers then changed into the bright orange jersey for the awaited photo taking session. The sizes are slightly smaller than usual though, so some of them looked like they were wrapped like a dumpling. Haha! The next time you get this awesome jersey from Firefly, make sure you get two sizes larger. I usually wear size M or L but the size I got was XL and it fits perfectly. =D *happy*
Look at the flight crew of Firefly, so smart and handsome while the flight attendants look pretty and sweet. I had this photo taken together with
Feeq
, who's great in multi-tasking between blog posts and college assignments with his laptop. Haha!
If you haven't noticed already, the colour of Firefly is the same as the colour of my blog! Orange! *love*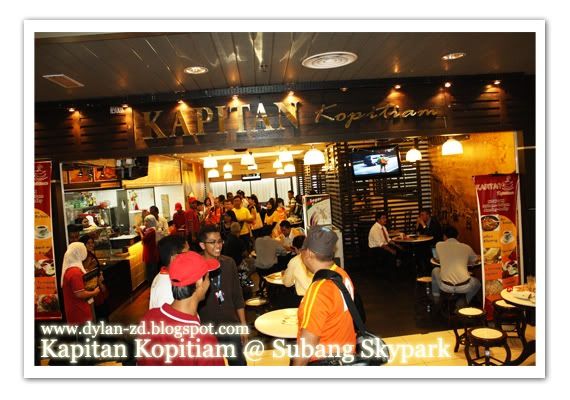 After being photograph for a few hundred times, we were to set of to our first check-in point which will be in Carlton Hotel.
Thank you Firefly Airline for sponsoring flight tickets to our overseas bloggers and also to our bloggers who came from another state in Malaysia. Without Firefly, it would be that much harder and costly to get all of us together.
Also a great big thank you to Kapitan Kopitiam for sponsoring us the venue for our meet-up point and also having the trouble to prepare refreshments for us, though you were informed at the last minute.
THE ADVENTURE BEGINS!
Having said our thanks and appreciation to both Firefly and Kapitan Kopitiam, we are now on our way to the bus which will take us straight to the hotel. In the picture above you will see a bunch of bloggers who had never knew each other before who would be 'stuck' together for 6 days and yet everyone is smiling and excited for this trip.
Bloggers being bloggers, they are always very friendly people. It only takes a few seconds for everyone to get to know each other. It is never difficult to befriend a blogger. So at that moment on that day, new friendships were made.
WE ARE NOW ON THE BUS
Introducing our Official MSS Daddy, Encik Fazly from Tourism Selangor who gave us a few words.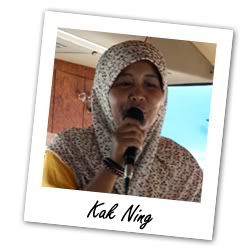 And the picture on the right would be Kak Ning, our lovely tour guide and companion who would be with us for the rest of the MSS tour.
She is one great person, who's funny, bubbly, and very entertaining. I guess Malaysia needs more people like this especially in the tourism industry. We don't want our tourists to think of us as people who always has a straight face on, do we?
Along the way, Kak Ning was introducing the places we had passed and also on some general knowledge on Selangor and Malaysia.
Opps, I wasn't really paying attention. I only remember the Blue Mosque, The Sultan of Selangor and the Public Swimming Pool. =D Do look for Kak Ning to be your tour guide if you ever have the need to have one as the stories she tells are very entertaining! I'm sure she'll do a great job being your tour guide as well.
OUR FIRST CHECK-IN POINT @ THE CARLTON HOTEL
This would be the hotel which we were to check-in to or in other words, our first pit-stop. Bags and luggage were unloaded from the bus and we gathered at the foyer of the hotel for a quick brief and also to get our rooms keys (yes, they were literally keys).
It was twin sharing at this hotel. I was all excited to see who would I get as my roommate. I was paired with Citra Rahman, a blogger from Acheh, Indonesia and on that day I made a new friend.
Each pair then headed on to their rooms for a quick freshen up and so did me and Citra. We were to meet back together as we will be getting our cameras from PENTAX!
PENTAX, OUR OFFICIAL CAMERA SPONSOR
About a half hour later, the whole of us gather in a meeting room so that we could be given the Pentax camera which will be loaned to us throughout the whole tour for us to use.
Mdm Rissa Chan, the Executive Director of
DSC World Sdn Bhd
was present to pass us the cameras and also teach us how to use the cameras. There was a variety of Pentax cameras to be loaned to us ranging from compact cameras to waterproof cameras, even DSLRs!
I did not know that Pentax had DSLRs and it was to my surprise that they were loaning them to us for the 6 Days.
Did you know that Pentax cameras come in different designs and also different colours?! Especially for the DSLR, it is no longer the boring black. They have colours from red, white, orange, green, you name it, they have it!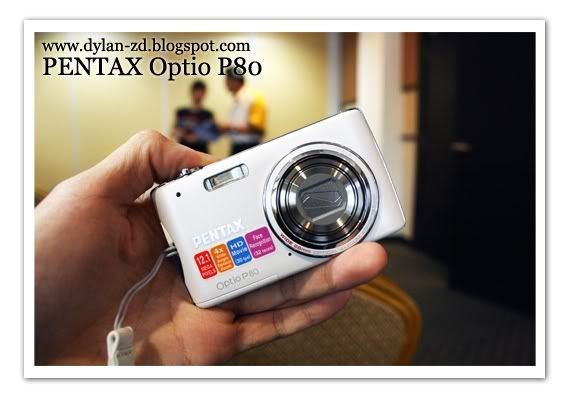 I was given the Pentax Optio P80. It is a compact camera suitable for almost anyone and everyone. I already have my own DSLR, so handling this compact will be much easier for me as there is not much setting which was needed to be done. Imagine handling two cameras which needs setting on the go.
What like more about this camera is that it is very slim, it will slip into your pocket nicely. Unlike those bulky huge compact cameras which just would not go into your pocket. And yes, it's white. Aren't white gadgets awesome?! It's just so sleek and cool-looking.
Once these cameras reached the hands of the bloggers, you can already see them snapping and clicking away. Flashes were going around the room. It feels like a celebrity had just walked in. But the truth being that you just cannot separate a blogger with his camera. It's their baby. =)
Minutes later, we were told to be on the bus again as we would be heading to i-City, Shah Alam.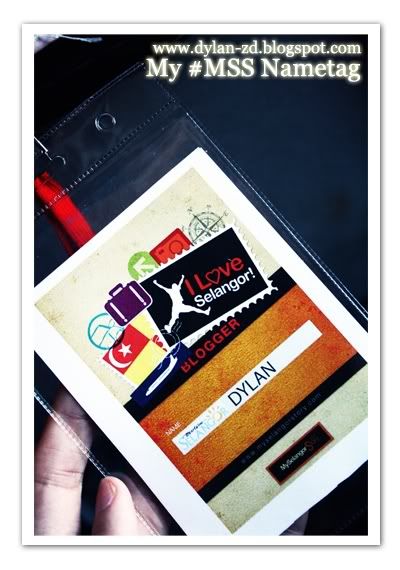 MSS OFFICIAL NAMETAG
We were each given a nametag to be worn throughout the whole tour.
Amelia received over 20 designs from the bloggers and this was the final pick! It was designed by
Dian
.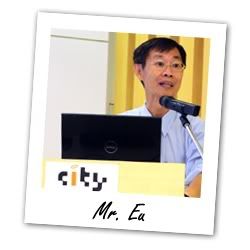 i-CITY, NO. 1 TECHNOLOGY CITY
i-City
was one of the many places which we will be visiting throughout this whole trip.
i-City is famous for its lights. The beautiful LED trees and sculptures light up the whole area with colourful lights.
However, do you know that i-City is a RM2 billion urban township project with emphasis on ICT facilities such as corporate offices, service apartments, hotel, shopping mall, central park, citypark, citypoint, citywalk, and convention center?
i-City's vision is to be the location of choice for international businesses!
After having a very informative insight to what i-City is all about, the crew and bloggers of MSS were treated to a hearty and fresh seafood steamboat buffet! Everything was prepared by the wonderful people from i-City. After a very long day of traveling, this is just what we needed. Food!
After stuffing our belly full, it was time to roam around i-City. With cameras in hand, we bloggers set off to capture the wonderful lights of i-City.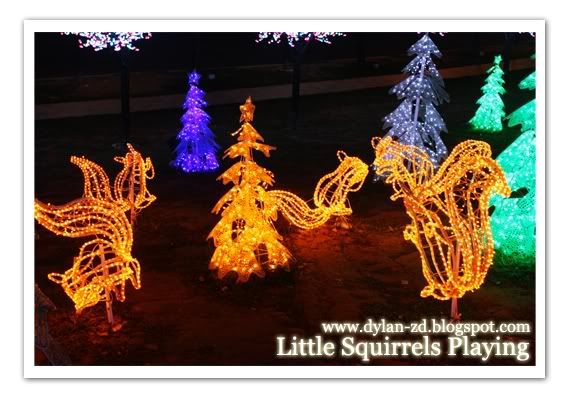 Here are some photos taken with the PENTAX Optio P80.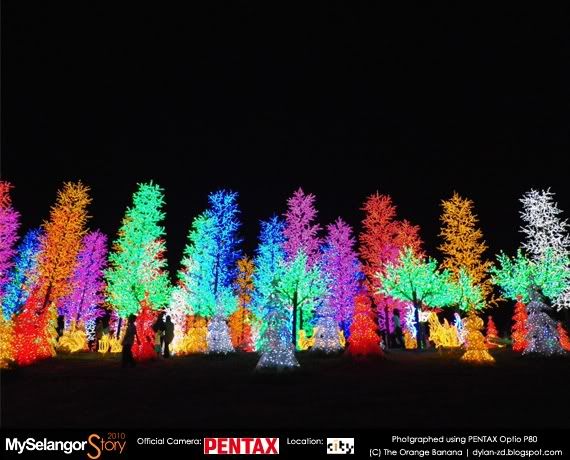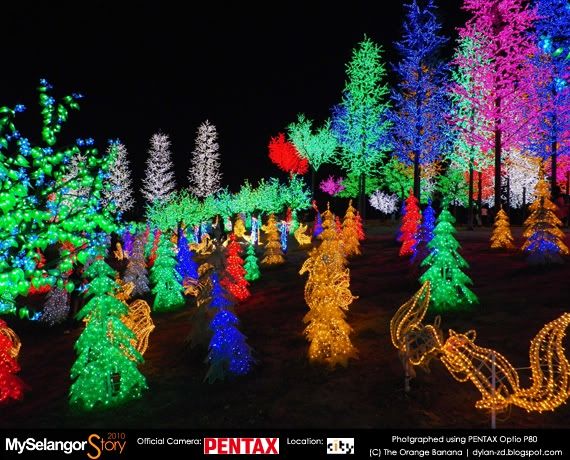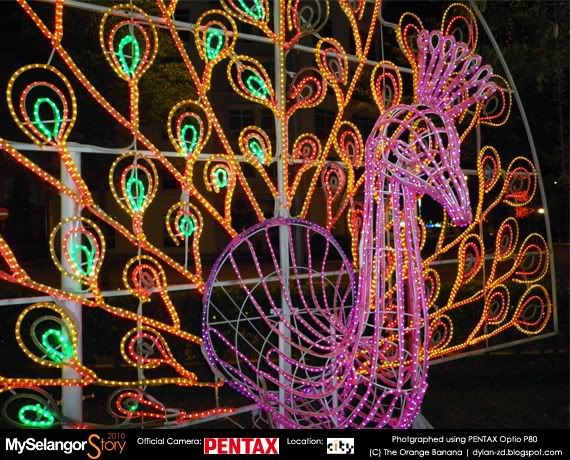 i-City is a place you must visit! Bring your family and friends here to enjoy a wonderful display of lights which is breathtaking. Hint: i-City is also a good place for a date. =)
Next up, we were up on the bus again and heading towards Uptown Shah Alam.
UPTOWN SHAH ALAM, SEKSYEN 24 SHAH ALAM
Uptown Shah Alam
is similar to our local Petaling Street and also the Bugis Street in Singapore. It is a huge area which is rented out to small traders around the Shah Alam area and also all over the Selangor state.
It starts to operate at 7pm all the way till 3am! You can find everything here, items ranging from clothes, shoes, accessories, food, medicine, flowers, and the list goes on and on. They have everything here! It's like your one stop shopping center.
Upon arrival, we we taken to Jass Cafe for light refreshments. We were served sandwiches, french fries and tea. We just had our dinner at i-City and we are here eating again. You'll be amazed with how many times we eat during this whole trip. Follow we right up until Day 6 to find out how many times we've eaten.
We were then introduced to En. Aizul Hisham (right), who is the Managing Director of Dataran Usahawan Selangor Sdn Bhd which owns Uptown Shah Alam. He was there to welcome us and also to give us a brief explanation on what Uptown Shah Alam is all about and the works of it.
After that, we were then split into groups and taken on a tour around the shop lots. I didn't get to finish my french fries. =( I actually wanted to pack it up and take it along with me with the tour. I really did.
It's just like what I've said, they have everything here. What's more that is, the things sold here is affordable. Did you know that Uptown Shah Alam has a roof along the shop lots? This is a good thing because visitors and customers will not have to get wet if it is raining at night. Good planning I must say.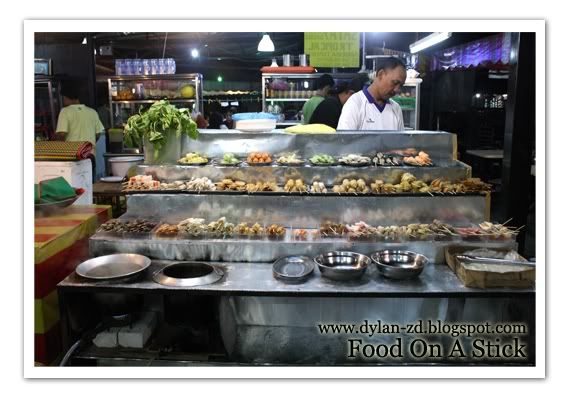 There's food and plenty more food lots in Uptown Shah Alam. You never need to go far to look for food. Once you're tired from all the shopping, you can always stop at anyone of the food shops to have a bite or to quench your thirst.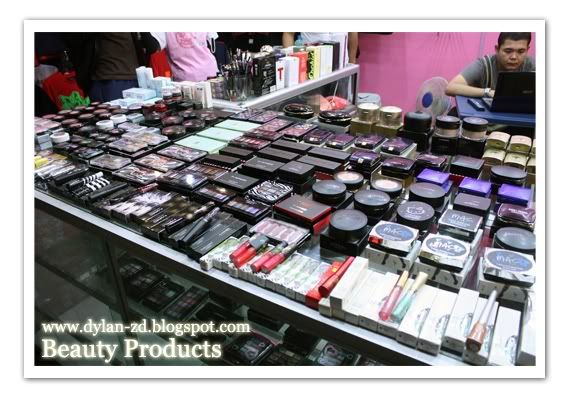 Towards the end of the Uptown Shah Alam tour, we went back to Jass Cafe to be entertained by Irwan Shah who is the ambassador of Uptown Shah Alam. He sang for all of us and he does sing pretty well.
Someone we know sings AWESOMELY GREAT too. *ngek*
We were treated to yet another refreshment at the end, coconut jelly! Just what we needed after a long walk around Uptown Shah Alam. We then boarded the bus and headed back to the hotel for a good night's rest.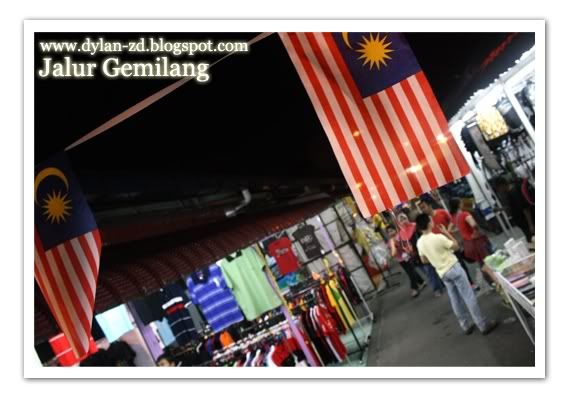 P1 WiMAX, OFFICIAL BROADBAND PROVIDER
Upon arrival at the hotel, each of the bloggers were given a P1 Wiggy to use as
P1
was the Official Broadband Provider. In the hotel room, I took out my laptop and began to install the modem, I had no problem installing. However, after installing, the broadband still wouldn't work, the light on the modem did not blink nor did it gave out any light.
Did I do anything wrong while installing or is there something wrong with my laptop specs? Someone please advice.
THE END FOR DAY 1
This was what happened during Day 1 of My Selangor Story. The itinerary was packed but it was also fun altogether. Don't forget to follow the rest of my adventures during MSS as I will be updating daily.
DO HELP VOTE FOR ME
I also hope that you can VOTE for me as this MSS Tour is also a blogging competition. Do remember to vote for each of my MSS post!

You can also help by leaving a comment. =)
Remember to subscribe to
The Orange Banana
and also follow me on Twitter
@dylan3008
.
~~
Check out what the other bloggers have to say:
Day 1 Tour for MSS