Check out this post
'Three Times In A Row' (and all sub-links)
if you have missed it. At the end of the post I've said that I won a second iPod Shuffle. I'm not lying, I really did win another iPod Shuffle and I've FINALLY collected it after so long.
Here it is!

My out of focus picture of my second iPod Shuffle win

It's a 1GB 1st Generation iPod Shuffle. I was hoping for a 2nd gen but I can't get too greedy, eh? Or can I?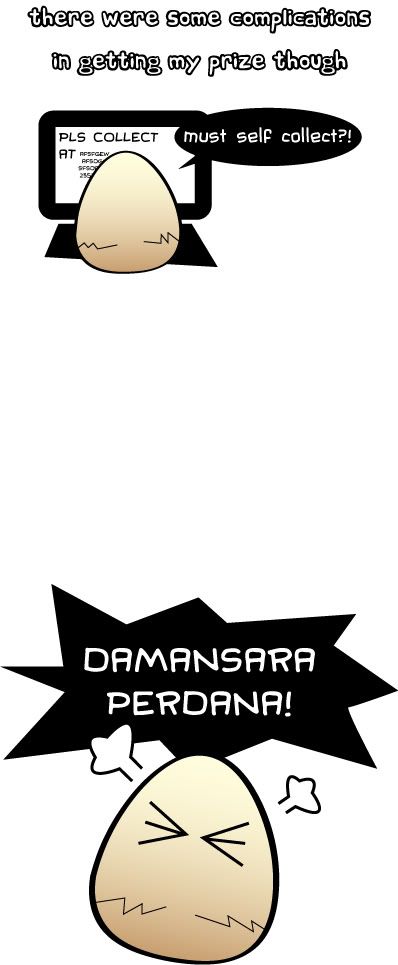 That's why I posted this up kinda last having known that I've won this like way earlier. I've only collected my iPod last week whereby I actually contacted the person in charge to pass it to me instead. Somewhere accesible to me (Kelana Jaya LRT). I really appreciate him coming out to pass me the prize. San fu sai.

Did you know that I could have gotten a third iPod Shuffle?

BIG BUMMER :(

Anyway, in my
'Three Times In A Row'
post, I did mention about the RM100 GAP Jeans voucher too. Too bad for me, I did not collect it. It's in Jaya One and that's like in PJ and I'm like in Setapak. Grr! The cost of me going all the way there is not worth it. :( Sad. No new jeans for me then.
To make up for my misery, there's this Nintendo Wii coming my way. Stay tuned for updates! XD