Shaz
was the one who invited me to this event. It was the premiere of the first episode of 'Dimensions'. Dimensions is the first sci-fi made-for-mobile series which is an innovation of Maxis and Astro. Like what I said, the launch party was held in The Palace, Sheraton Imperial Hotel, Kuala Lumpur. So, where ever there are events there will be bloggers. It's a good thing that the Sheraton Imperial Hotel was easily accesible by public transport, if it's not then I won't be there and Eggy won't be happy.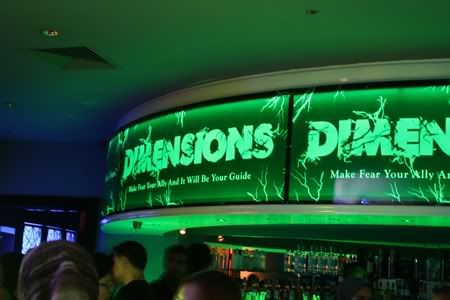 Things started of with speeches by Mr. Coogan and Mr. Eric both Big Heads of Maxis and Astro respectively. Correct me if I'm wrong here, I wasn't really concentrating. The first episode of Dimensions was then screened. So we watched and watched and then...to be continued. Aww~ The show was getting exciting...Guess I'll have to wait for episode two then.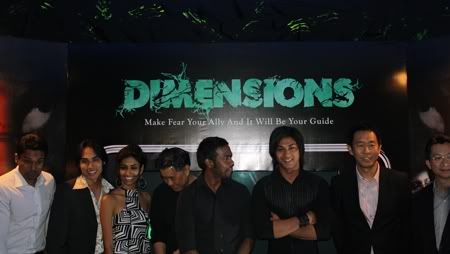 A group photo with the casts

This was the best shot I can get as I was standing behind all the big guns.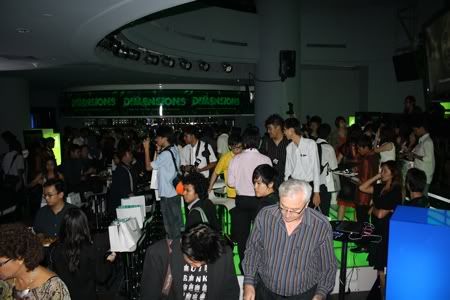 Take a look at the crowd!

Later on, food was served!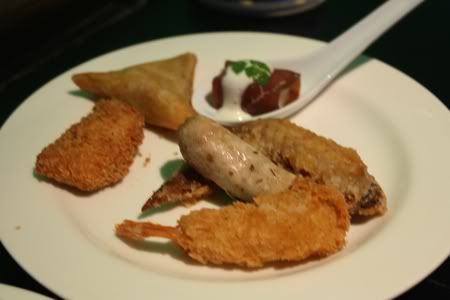 I was buffet style, my favourite! They served use yummy-licious finger food. After going for a few rounds, my stomach was satisfied. :D *happy*

Not forgeting to mention that during the event there was a lucky draw contest where 2 iPhones was up for grabs. iPhone, I WANT!

And the winner goes to...

...ticket number 0076! Which is not me. :( That ticket belongs to
Xiang
. Lucky him eh. Fear not as there was another iPhone to give away. I really hoped that it was me going up on stage next. Once again, another ticket was drawn out from the bowl.
Zero...

Zero...

Four...

Seven!

YES! It was my ticket number!

So now, I am a proud user of an Apple iPhone. :D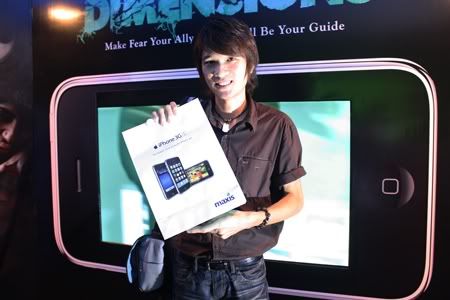 Me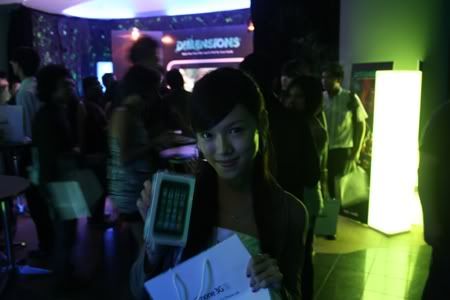 with my lucky star that night.

If you would like to know more or even watch Dimensions, do visit its official site at

You can even subscribe to it and watch it on your phone by SMS-ing

That's all from me for the event launch of DIMENSIONS! So now you know why Eggy is happy.
~~
If you would like to be invited to events like this, do join SFX Facebook Group. You'll never know, maybe you'll be the next iPhone winner. Once again, I would like to thank Shaz for inviting me to this event. Don't jealous yeah, I got iPhone. :D