I was at Sungai Wang today and while I was walking around, I came across the F.O.S. outlet. Guess what I saw?
Naked mannequins!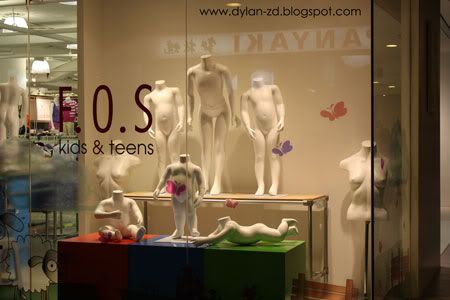 Well, one or two at the display wall I accept but this! It just amuses me. Haha!
Just a short update to keep you guys entertained. I'm currently busy with assignments. Will try to update as much as I can.
Wait for my next update!