Have your read these yet?:

This is only a part of Singapore.
I am really amazed with this model of Singapore. It's so detailed! I wonder if we have something like this in Malaysia.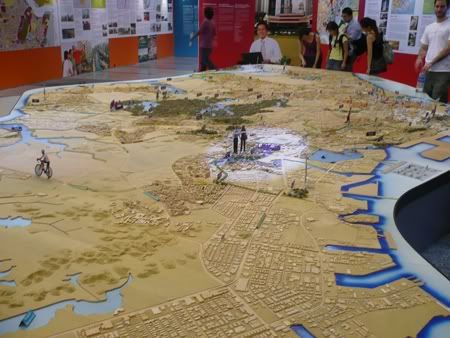 Now this is the whole of Singapore!
During our stay in Singapore for the NNawards, we visited one small part of Singapore which is located at the top right corner in the picture above. Correct me if I'm wrong though.

Ming pointing out his house

In this picture, you can see Boss Ming (Nuffnang's co-founder and boss and dai lou) pointing out where he stays, as in his home. XD "I come collect angpow during CNY okay?"

Next up, Bugis Street and Merlion Park.