So I was in college and I brought my laptop there as well. At noon, I was in the canteen having my lunch. I then took the opportunity to use the wifi provided to access the internet. I went to check my email first. Then I saw this.


An email from Nuffnang

Remember the post I wrote on the
XBerry Party
? Nuffnang ang Xpax were to give out 2 more BlackBerry smartphones to two bloggers which has the best blogpost based on the event itself. Do you think my blogpost will win?
After writing that blog entry, I kept on checking my mails and also Nuffnang's blog to see if they have posted up the winners or not. Then that day which I have been waiting for has finally arrived!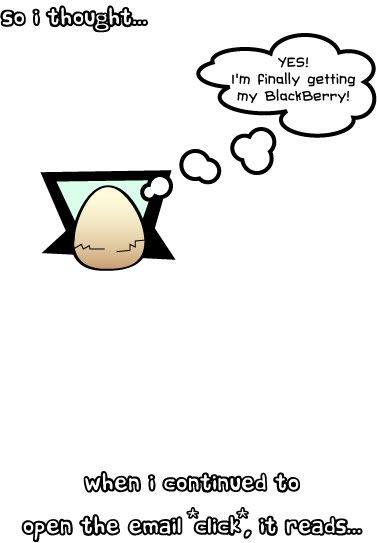 Loading...

Haha! You know how slow college internet access gets. *heart racing*

When it the email finally opens, the content says...

Dear Nuffnangers,

This is to inform that the 2 winners for the XBerry Party Blog Contest has been selected by Xpax after judging all the entries sent in to us.

The 2 winners will receive a Blackberry Curve 8520 courtesy of Xpax for their well written and creative blog post regarding the XBerry Party. The 2 winners will be sent an additional individual email to inform them of their winnings.

Thank you for participating in this contest.

Look forward for more exciting and rewarding contests from Nuffnang in the near future.

Cheers
Blogger Relations Department


Nuffnang Sdn Bhd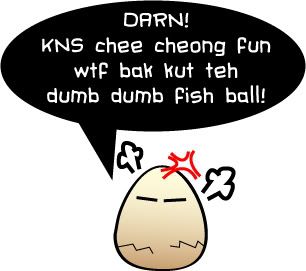 My dream of owning my very own BlackBerry shattered in a matter of seconds.
I thought, I must have read the email wrongly. So I read it again and again and again...crap! I'm not reading it wrongly. So I went to check whether I received the 'additional individual email' or not. Turns out. No. Negative. Ziltch. Nada. Zip.

Tough luck. Guess my blogpost wasn't good enough. Oh well, there's always saving up and buying one for myself which will take me a few hundred years to do so as I'm not working yet. Guess I'm stuck with the same phone I've been using for 5 years now. T.T