The event that I was awaiting for has ended just a couple of days ago. You can say that it was one of my first time going to an event this big. It was one hell of an expeience! The 3 days and 2 nights adventure spent in Singapore will forever be in my head. Ahh, such nice memories. So here's what happened.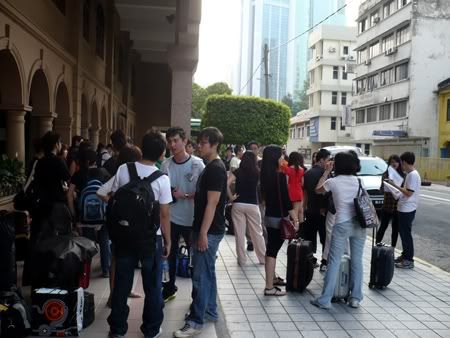 As you can see from the picture above, bloggers and guests were already gathering at the Heritage Mansion since er...I don't know what time but I reached at 7.30am. Registration was done, blah blah blah, and we were off to Singapore right about 8.30am or so.
Reached Singapore around 3 something to 4 something in the evening I guess? We were kind of off schedule. As a matter of fact, I think the whole of first day we were off schedule! Kinda made me moody but what can I do right? Just have to suck it up.
Me and my guest was only able to check into our room at 5.30pm! We've waited for ages! Like WTF! That's when everything went hectic for us.
Checked-in at 5.30pm
5.30pm onwards: RUSH RUSH RUSH! WTF!
We had to be ready some time around 6 to 6.30pm for the dinner and awards ceremony at the Pan Pacific Hotel. So it was like a near impossible thing to do! How can someone get ready for a high-class dinner event with just one f&#$ing hour to spare! Like WTFreak dude!
By the time we finished rushing (we didn't really finish getting ready, we were just forced to be ready) and got on the bus it was already 7pm. Luckily, we still had a bus to get on. Ah bo, I don't know la. Maybe we'll just spend the night in the hotel room. WTF!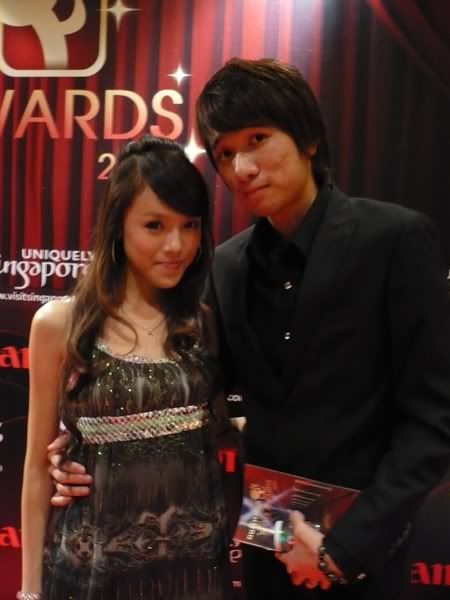 In spite of all the rushing, we still look good. Yes?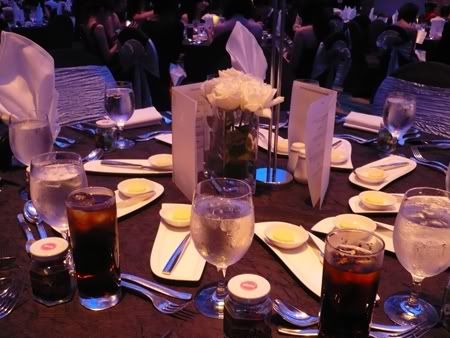 We were seated at table 41 which was at the far end corner but it was still good. I was more looking forward to the food actually. :D What to do, I like to eat. Moreover this was the first time I was having a fine-dining experience.

Let the show begin!


FOOD! NOM NOM NOM!


A cute little bun to fill my tummy :D

I like it when they serve buns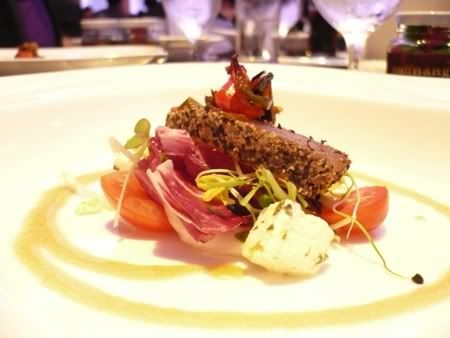 Tuna!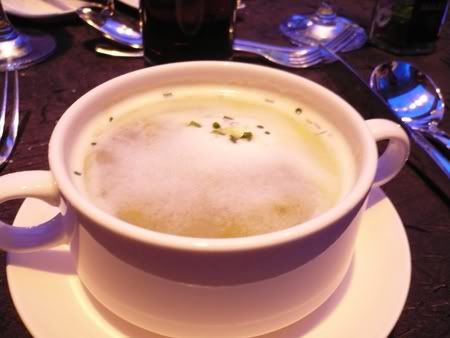 Asparagus Soup!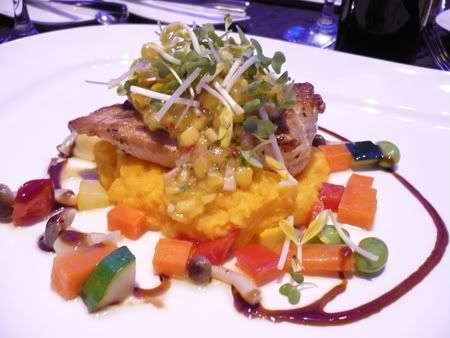 Chicken!
Cake!
Fine dining names as so long and complicated, simple words will make it easier. Haha, the fact is, I did not take a picture nor note down the names of each dish on the menu.

Will update more on Day 2's tour around Singapore!

Till then...

Cheers!