Have your read these yet?:
The Singapore Flyer! I've been waiting for this stop since the start of the whole Singapore Tour. That's because I've always wanted to ride on the Eye On Malaysia but since they shifted the whole thing to Melaka for dumb reasons. I did not have a chance to get on it while it was still in KL. I don't think the view on the Eye On Malaysia will not impress me much as the Singapore Flyer is MASSIVE!
I was hoping that Nuffnang will waive the ticket price for us as one ticket will cost us SGD$29.50 and that's about MYR72! Thank you Nuffnang for waiving the tickets for us! YAY!


On a personal note, I don't really like how the Malaysia deal with things. They try to catch up with the leading countries so much that thay do things in a hurry and ended up being poor quality wise. One more thing, why in the world do we need a huge ferris wheel which cost millions do complete when we can use that Ringgit we have for other good purposes?! Facts said that the Eye On Malaysia was losing money. Am I correct?

Enough said, picture time...

Spacious!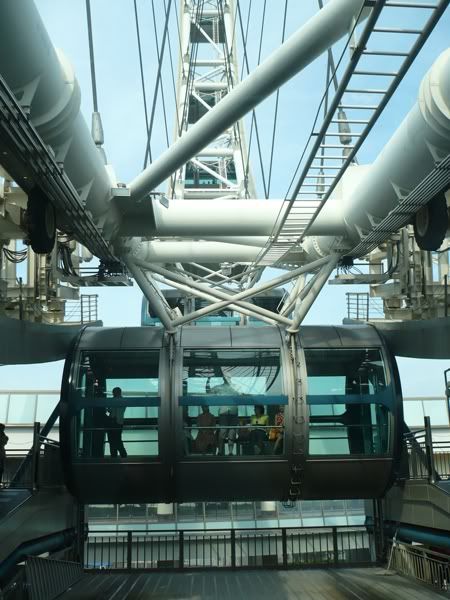 Impressive!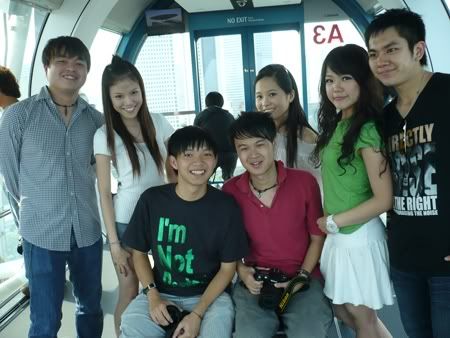 Here a picture of all Hokkien people minus HuaiBin who claims people who can speak Hokkien are Hokkien. LOL!

Picture of you, picture of me