Look at all these Adidas, Rimmel, Sunway Lagoon, Pyramid Ice, MOS, Sony goodies and vouchers! I collected these two bags from Nuffnang's office yesterday. I went straight away after my 4pm class.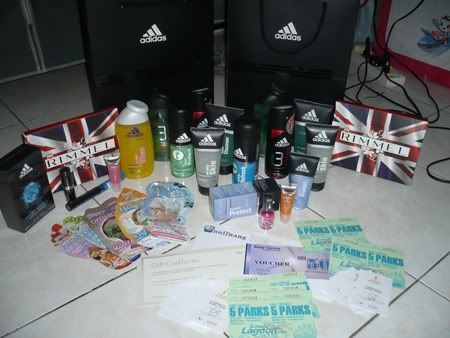 Everything is worth RM1530!

Collected two bags instead of one, that's because I've won 7th and 2nd prize for Project Alpha's Week 2 and Week 3 contest respectively! Not bad eh? Now I have loads of Adidas body scrub, cleanser, face cream, face cream, gosh so many! It's going to last me for a very long time! Did you read my post about my win for
Week 1 (Project Alpha)
? Three times in a row! whee~ Does that give me bragging rights?
One last picture to make you jealous.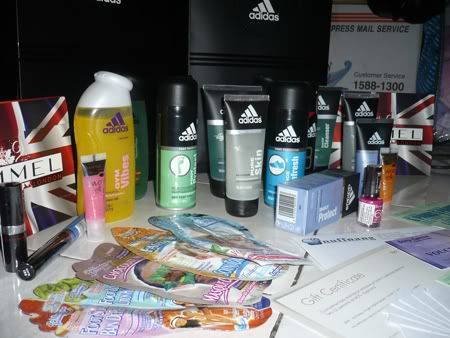 Did I mention about winning a second iPod Shuffle and RM100 GAP Jeans voucher?! Read my first iPod Shuffle win
here
and
here
. I guess the winning streak is still going on for me.
Good luck!