This post is to show you a picture of my precious iPod Shuffle and also this will be the first time my face will be appearing in my very own blog. Haha!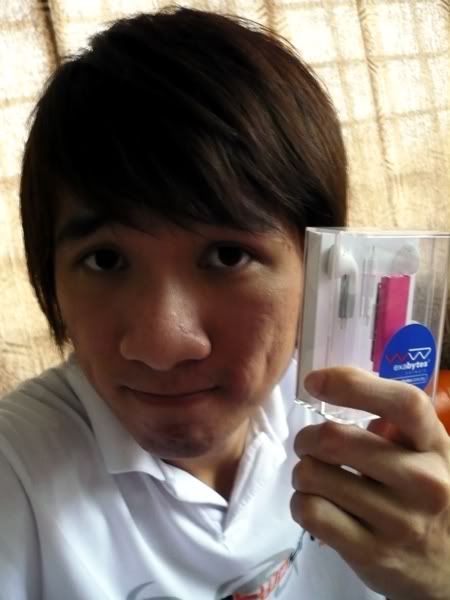 My iPod 2GB!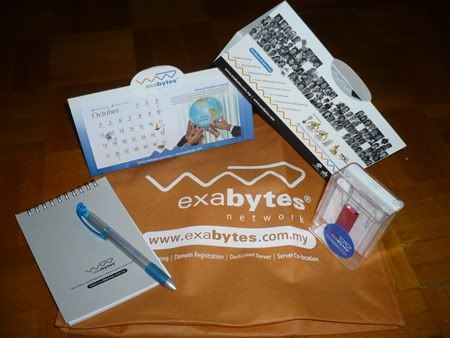 Exabytes even thrown in extra goodies! A reusable shopping bag, 2 table calendars, a notebook and a pen!

I still have not taken the iPod out from the casing yet. I always have this habit of keeping new things the way it is and only open or use them after some time. Haha!

Yay! I have an iPod Shuffle now.