Step 1: Singapore- Your holiday destination
Foreign bloggers: to write about WHY you should be given this opportunity to experience the rich blend in culture, cuisine, arts and architecture of Singapore.

The answer to this question is very simple. I should be given the opportunity to experience Singapore life because I am someone who has never been out of the country before! Or at least I can't remember the last time I traveled out of the country. I vaguely remember going to Singapore once but I think it was when I was only a little little little child. Not sure. Was I abducted by aliens then?

So anyway, YES! I should be chosen to indulge in the richness of Singapore. I do not know what else to say as I have not had the chance to experience Singapore life.

Will Nuffnang give me this chance to visit Singapore?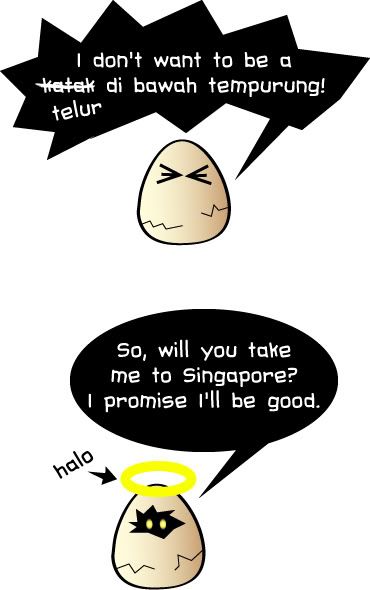 Step 2: Plan an Itinerary
Foreign bloggers: plan your dream 1-day itinerary (day and night) as a traveler visiting Singapore. You should mention and describe where you would like to visit, shop, eat, party, chill etc, and why you would love these places.

24 hours? Is that enough to experience the uniquely Singapore? If I had no choice then this is what I will do for the whole 24 hours.

First, I would get a place to stay. A hotel. Why not one of the most plush hotels in Singapore. The Grand Hyatt Singapore! It's in the Orchard region and I heard Orchard is a great place to shop and it is also near the Singapore Botanic Gardens. After a long day of shopping, we can take a relaxing rest at the Botanic Gardens. Such a lovely combination.

After the long flight to Singapore, my stomach starts to rumble. A holiday is not complete without filling your tummy with gourmet food. Next up in the itenary, Waterfront Dining. I never had waterfront dining before, the closest I had in similar to this was sitting beside a swimming pool eating French fries! I'm gonna stop by Esplanade - Theatres on the Bay for my meal. There are just so many to choose from. Where do I start?!
After filling up my empty stomach, I guess it's time for shopping! Orchard Road here I come! Look at the vast areas I can shop in starting from point A, The Centrepoint and ending up in point Z, Wisma Atria. So many shopping complexes, so little time! Yikes!
Finally, I visit to Merlin Park to take a look at the Merlion.
24 hours is just not enough if you ask me.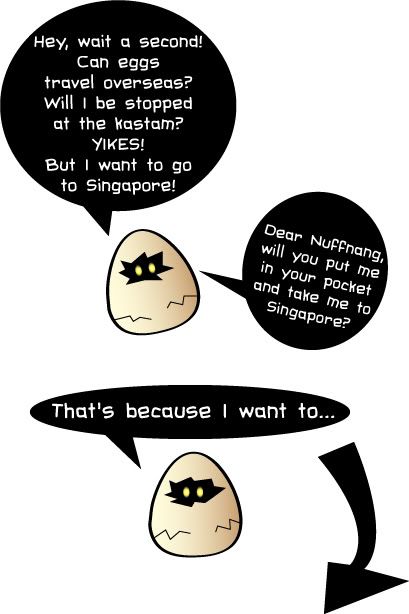 Indulge in the Uniquely Singapore experience.