Recognize this logo?

Playboy is launching its new fragrance for men in Mid Valley. Yesterday, they gave it a little boost by having a competition by having Playboy bunnies collecting votes from random shoppers to win either a Prada or a Burberry handbag.

They even brought in a Lambo!

More models for your viewving pleasure

Mean machines and chicks can make a guy go gaga! So, the event was em-ceed by Jojo Struys. I couldn't really get a good photo of her. Most of them are blurred and this one is zoomed to the max! Yikes! I gotta get a better cam.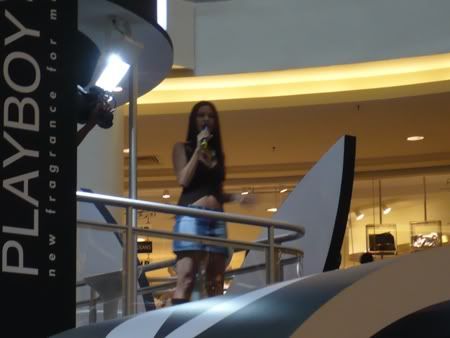 Jojo starting it off with an intro top stage. Pity her, the crowd was that supporting.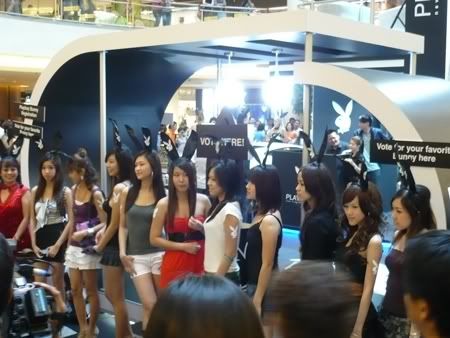 The 'bunnies' getting ready for the event. They had a little ice-breaker before the voting process. The Playboy bunnies had to do a catwalk and then strut their stuff on 'poles'. Sound sexy enough?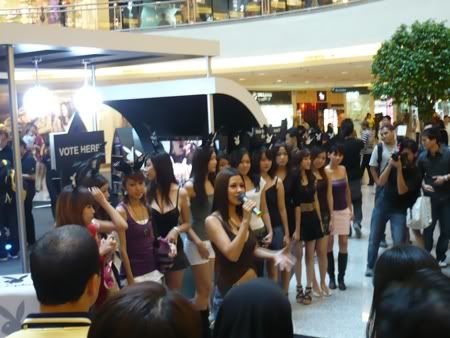 Introducing...the poles.See the three guys. Yellow, blue and black. The bunnies had to zig zag around these guys, posing and...well, you get the point. Lucky three guys eh? If they had a red, yellow, green that would have been better.

I kinda like this photo, although the models are blurred out. It focuses on the crowds' expressions. That's a better way of saying it. The bad way of saying it is my photography skills sucked.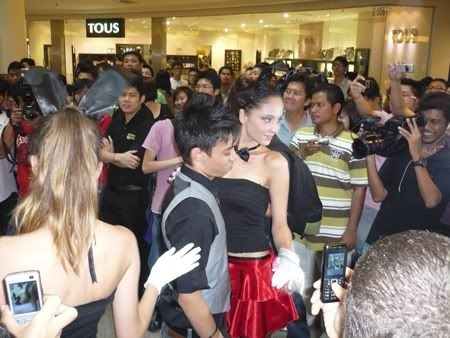 Dude! What'cha lookin' at?!

More 'bunnies' in Part 2 of Sexy Playboy Bunnies in Mid Valley?