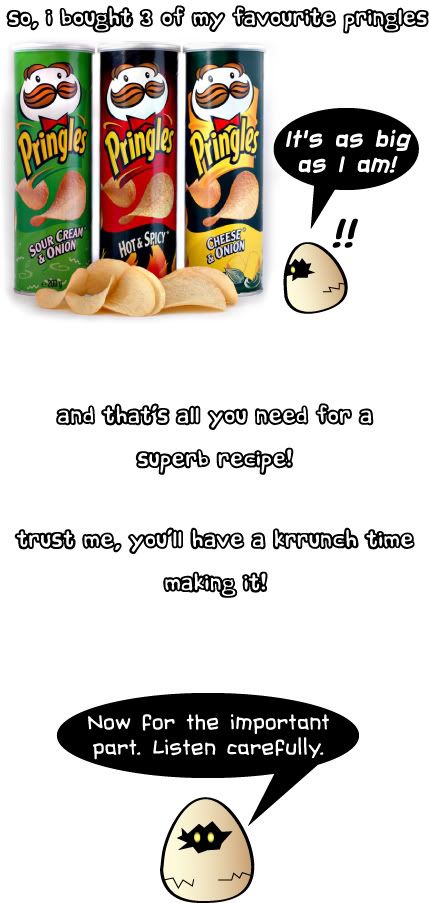 There you have it! My KRRUNCH-ing experience! Well I was supposed to choose about one theme and blog about it, whether its Krrunch time at work, school or home but then I thought my Krrunch time cannot be divided into these three places because I always have Krrunch everywhere!

So, I thought maybe this post may not win me the trip to the Nuffnang's Asia Pacific Blog Awards in Sngapore but that's okay because I really had a Krrunch time making this entry! Enjoying my Pringles at the same time!

I'm sure alot of blogggers have already submitted their entries and now its time for Part 2 of the contest. Good luck to all and may the best blogger win!

For more information about the contest and Nuffnang's Asia Pacific Blog Awards, please visit here:
ITS KRRUNCH TIME
Time to get those creative hats on! It's Krrunch Time, Get Playful!