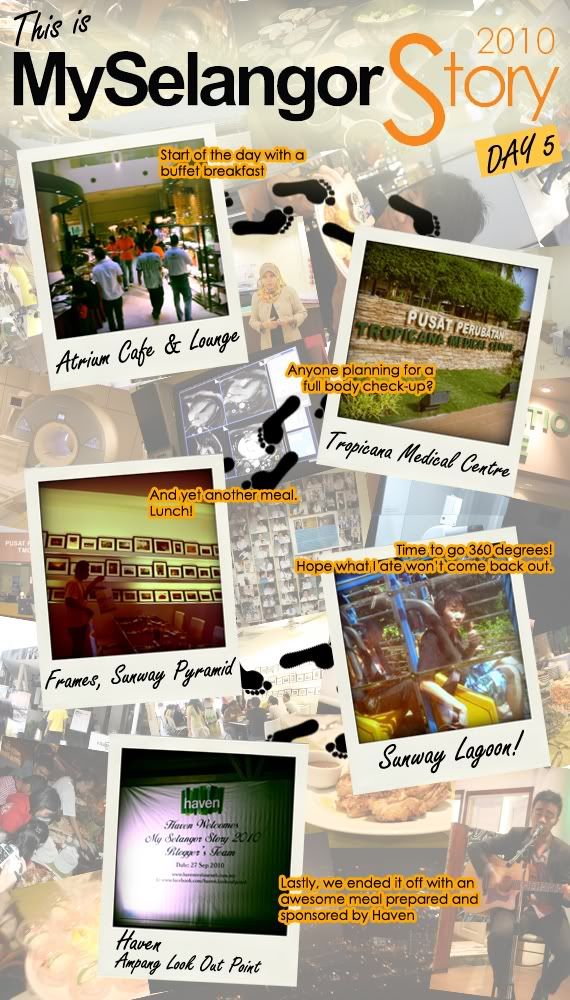 Day 1
,
Day 2
,
Day 3
and
Day 4
is just as exciting as Day 5. Do check out those days first if you have not.
GOOD MORNING! TIME FOR BUFFET BREAKFAST
It's Day 5 already. Time sure flies when you are having fun.
Woke up early and got ready for breakfast and also to get ready for another day filled with activities. The bloggers of My Selangor Story 2010 had their breakfast the the Atrium Cafe & Lounge located at the lobby of the Pyramid Tower Hotel.
One of the many buffets I enjoy, one of them is the breakfast buffet. I guess it's the feel and whole experience of waking up early to make sure that there's enough food left for you and being blur and half awake picking your food. I don't really like waking up early but when there's a huge variety of delicious food waiting for you, I guess that's what makes up to it.
I would usually down a lot of food during buffets but this time I only ate very little, probably because last night's dinner was still inside of me. =P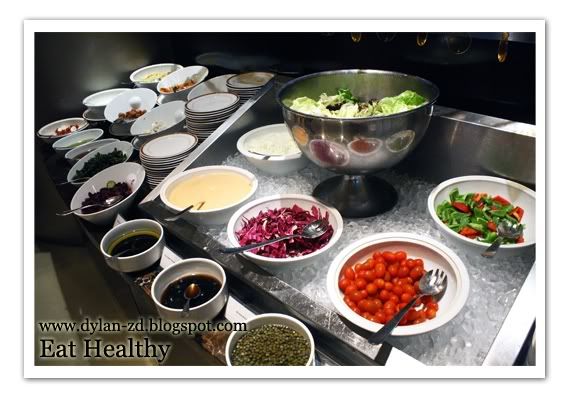 There were different kinds of food, from western to eastern. I had myself an American breakfast, just like what
Nicole
would say. However, I would label my breakfast as the Hennessy Artistry breakfast because it's a fusion of east and west. LOL! I had
'siew mai'
too.
After breakfast, we headed to Tropicana Medical Centre.
TROPICANA MEDICAL CENTRE, OUR OFFICIAL MEDICAL CENTRE
A quick bus ride and we were at
Tropicana Medical Centre
which is located in Kota Damansara. We were there to get an insight of what facilities and services Tropicana Medical Centre has to offer.
We were warmly welcomed by the personnel there and thus, the tour begins. Photos shown below are only some of the many services provided at the Tropicana Medical Centre.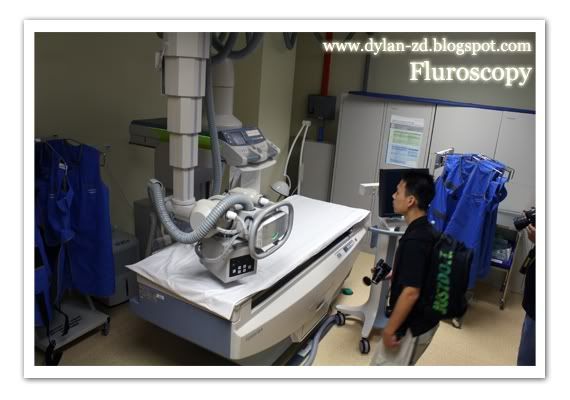 Used to get real-time moving images of your internal structures.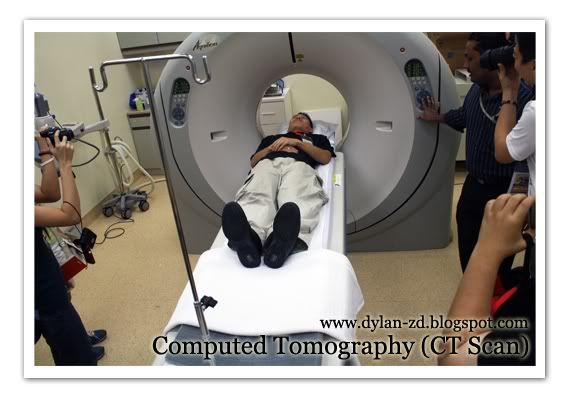 Gets details pictures of structures inside your body.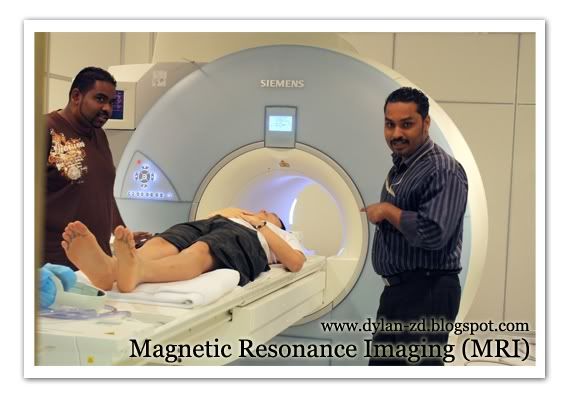 Same function as a CT Scan but the MRI uses magnetic waves instead. No metal allowed when entering this room.
Look what came out at the computer screen.
This cool looking equipment here is to test for early detection of breast cancer. Yes, men can use it too, it's only harder for them because..well you know.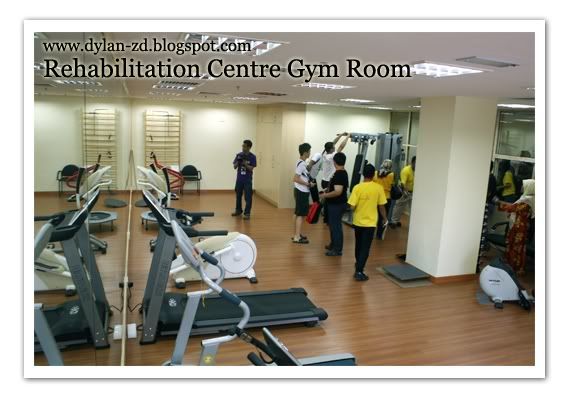 They even have their very own gym room for patients who are rehabilitating. To regain back their strength
.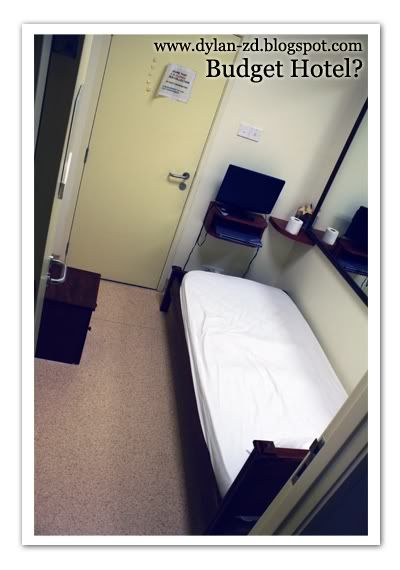 Hmm, this looks odd. A hotel inside a medical centre?
Well, actually it's a semen collection room where people come to donate their sperm.
It's the only place where porn is legal. LOL!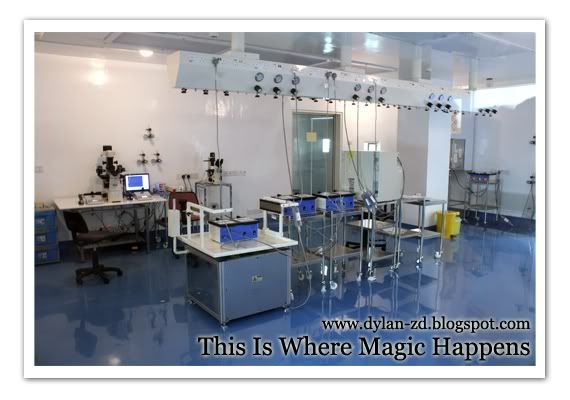 And this is where it all happens. The Embryo Surgery Room, where the ovum meets the sperm.
A room where the environment (temperature and light) is controlled and set carefully.
Other services of Tropicana Medical Centre includes:
Children's Centre
Hand & Micro Surgery
Wellness & Screening Centre
Fertility Centre
Woman Specialist Centre
and many more!
Do check out their
website
for more details.
After the tour, we were once again treated to refreshments. Food again! And it was back to Sunway City.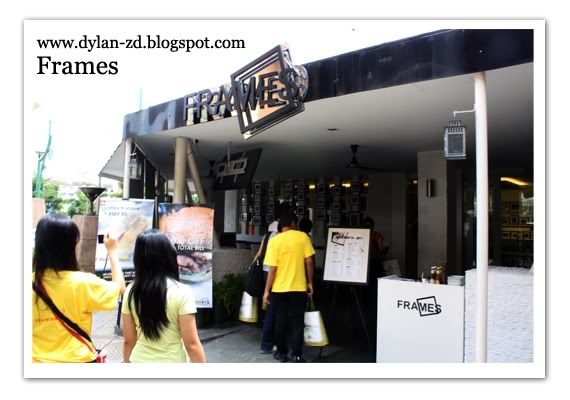 LUNCH @ FRAMES, SUNWAY PYRAMID
Merely minutes after the refreshments served in Tropicana Medical Centre, we were here at Frames to have our lunch! It was like back-to-back eating that day.
Frames is located right at the main entrance of Sunway Pyramid. It's interior is very well designed with photo frames as its decor. A cosy place to dine I must say.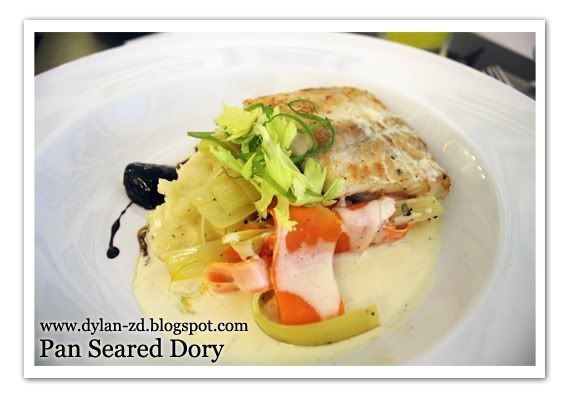 I had the Pan Seared Dory served with leek & celery fondue and garlic mashed potato. Simply delicious! We were later served brownies with ice-cream as dessert.
This was my first time here and we had the whole place to ourselves. Hope to come here again for another round. Anyone care to join me?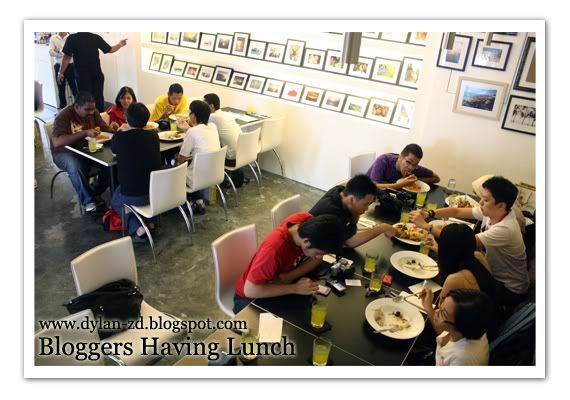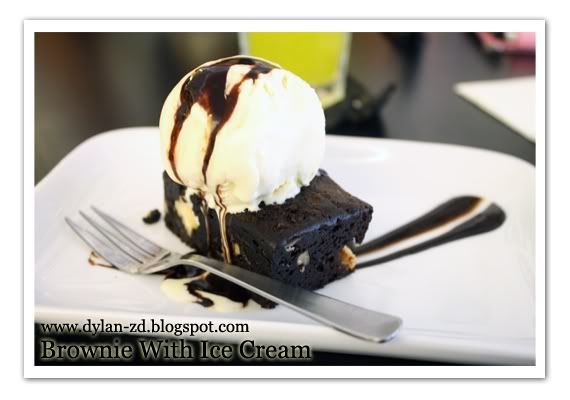 After lunch, it was time for some extreme fun at Sunway Lagoon Theme Park!
SUNWAY LAGOON THEME PARK
Once again, I'm without my camera. I only managed to get these two pictures from
TianChad
. Might post more when I get hold of the other pictures from the other bloggers. It kind of makes me want to get myself a
Pentax
Waterproof Camera now.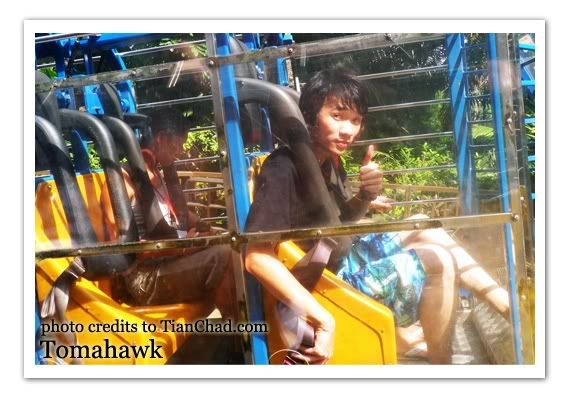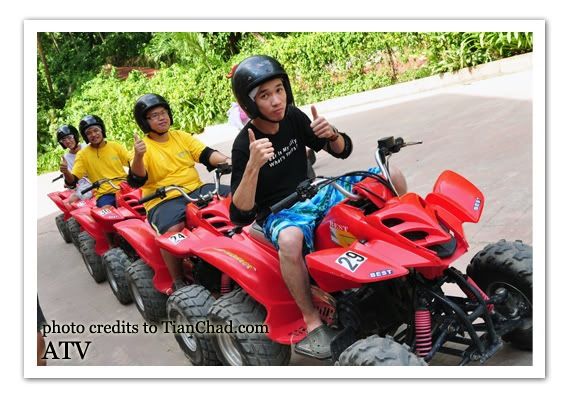 Did you know that it was only my second time there? My first time being about 3 to 4 years ago! It was really fun to hang out with a bunch of people and just having fun together. It can no get any better than that. Making new friends and enjoying our day together.
I wonder when will be our next visit to Sunway Lagoon again? The next time I'm there, I just might try the Bungee Jump and the G-Force. Might. XD
HAVEN, AMPANG LOOK OUT POINT, OUR OFFICIAL RESTAURANT
After having enjoyed ourselves for the whole afternoon right up till the evening at Sunway Lagoon Theme Park, it was time for us to head back to our hotel rooms for a bath and to get ready for our last stop of the My Selangor Story Tour.
Haven Restaurant
, which was our official restaurant.
Haven welcomed us with friendly smiles and LOTS OF FOOD! Just take a look for yourself. I initially thought that we were just going to have a simple dinner there, I didn't know that it was going to be such a huge reception waiting for us!
Appetizers and desserts were served buffet style as shown below and we had a choice of 6 wonderful main course.
Haven's Special BBQ Beef Back Ribs
Grilled Norwegian Salmon
Briyani Lamb Shack
Haven's Special Grilled Chicken Chop
Haven's Vegetarian Delight
Tom Yam Fried Rice With Shirmp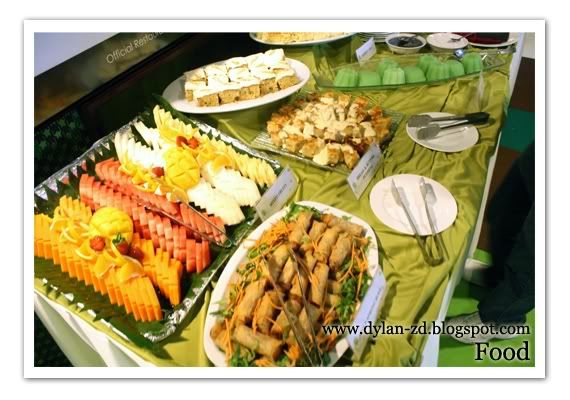 This is Mr Anantharaj Appanan, the Managing Partner for Haven Restaurant. He gave us a welcoming speech and then it was
makan
time!
Appetizers first. So I headed out to the buffet area to grab me some food. I had soup and some side dishes as my starter.
Nicole even caught a lobster back! Yes! Haven served us lobster too!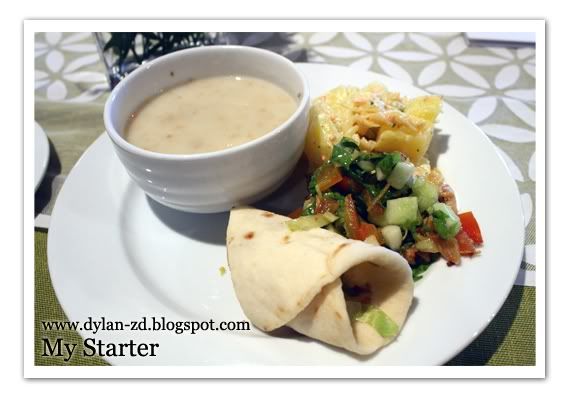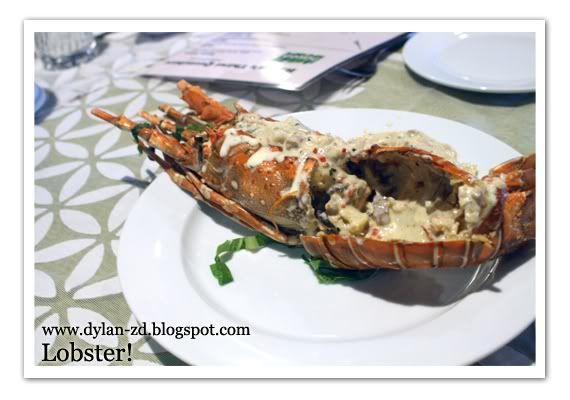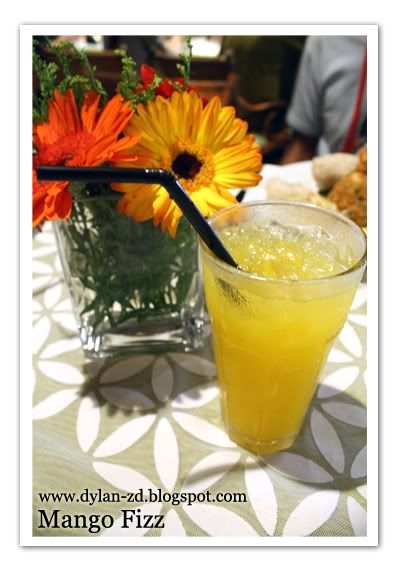 I ordered Mango Fizz, a refreshing thirst quenching drink!
And guess what did I order for my main course?
I wasn't expecting much of the main course, I was moderate.
Until our main course started coming out one by one from the kitchen. It was not a regular sized serving, it was a serving fit for a giant! Everyone was surprised by it! Do take note that this is the normal size serving Haven serves regularly.
I ordered the Haven's Special BBQ Beef Back Ribs. To me, it wasn't served on a plate, it was served on a HUGE dish! That's how big of a serving it is.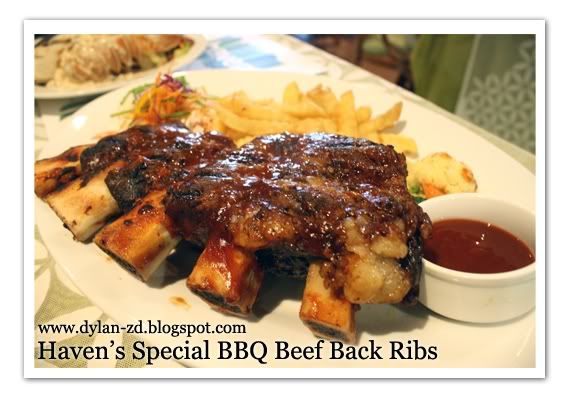 Some of the other HUGE MEALS.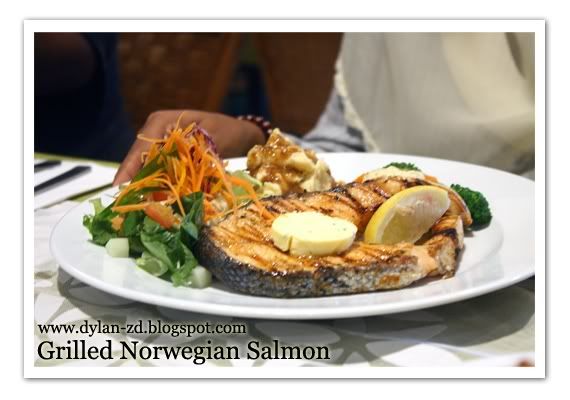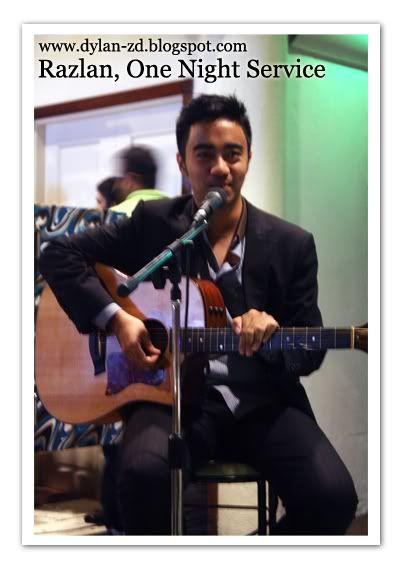 Besides having good food, Haven also contacted Razlan from
for some live singing entertainment that night.
Great food, great entertainment, great people. What more do you need?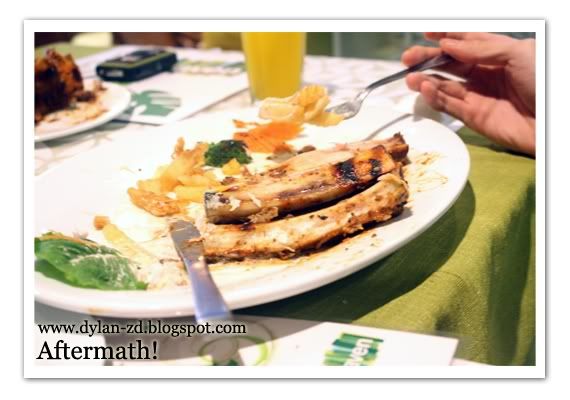 It was that good! We were also given cute cupcakes by Haven. How sweet~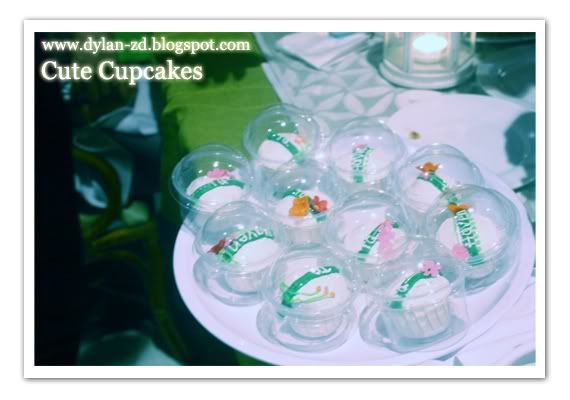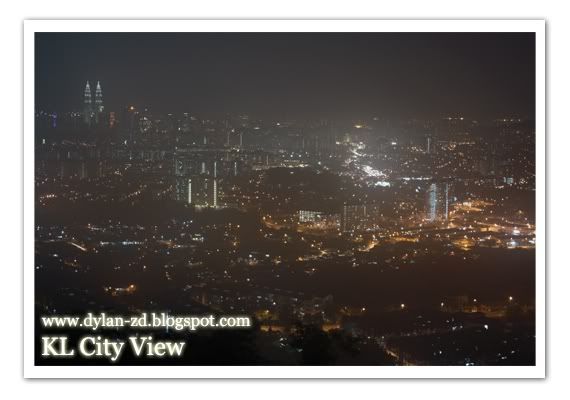 I was very busy eating that night, which is why I did not get many pictures of KL view that night. This was the best shot I have. It was already kind of misty that night due to the rain.
Haven Restaurant is a great place to go to if you are looking for great food. To top that off, you have a great view. Best place to go for a date or if you are trying to get that certain girl. Other than that, it's a place for family outings as well.
One last group picture for keeps.
THE END OF DAY 5
We ended it with a fully belly. Our dinner at Haven was our farewell dinner as on the following day everyone of us will depart home.
It has been a hell of an adventure during this tour. Will be missing every single one of you.
IT'S TIME TO VOTE
If you think my posts deserve to win, do vote for me and also leave me a comment.
Remember to subscribe to
The Orange Banana
and also follow me on Twitter
@dylan3008
.
~~
Check out what the other bloggers have to say:
Day 5 Tour for MSS