If you are clueless about what
Taylor's Asaban Festival
is all about, read through the intro below extracted from
The Official Taylor's Asaban Website
.
What is Taylor's Asaban Festival ?

Taylor's Asaban Festival (TAF in short) is an annual event since year 2009 organized by Taylors Anime Society to celebrate the diversity of modern J-Visual Culture and tradisional Japanese culture. Like it's namesake, this event is split into our signature two sessions -- Asa (day) and Ban (night), which is designed to cater to both Anime, Comics, Games (ACG) lovers and Japanese culture fans alike.

Apart from that, Taylor's Asaban Festival also acts as a platform for all participants to gain new experiences in terms of contacts, skills and most importantly provide a medium through which people from all walks of life can meet and share their love for all things Japanese, from the popular sub-culture of Anime, Comics and Games (ACG) during our Asa (day) session to food and tradition during our Ban(night) matsuri (Japanese festival).

In addition to all the unique experience, Taylor's Asaban Festival gives back to the community. This year, we are inviting people from the homes for the destitute old women, and orphans to experience this event. We are also giving a majority of all our profits earned to our beneficiary, Grace Community Services. We believe that this awesome experience should also be shared with the less fortunate.
There is just too much in-stored for you. Check out the activities lined-up for the day!
If you are an avid fan of
cosplaying
, then this is the event for you to take part in. Cosplaying is one of the most popular activity to be held in a Japanese themed event such as TAF.
With over
RM1000 cash prizes to be won
, it only takes you RM5 to join. Hurry up and take part. Unleash the character inside of you!
There will also be a
singing competition
for all our you who has lovely voices out there. People who doesn't have lovely voices may take part too. Haha!
If you are shy, don't be. Elimination rounds will be done in a closed room and the finalists will sing on stage.
It's time for you to shine!
Pikachu, I choose you! Whoops, no more Pokemon this time.
Weiss Schwars
is a
Japanese Card Game
whcih is based on several anime series and games.
Now this will be the battle to see who is the best of the best! Truly a match to be awaited for.
Spirit of Music
, collectively
a group of bands comprising of talented musicians
. Having performed in the previous TAF, now they are back to rock the stage!
Be sure not to miss out on their performances!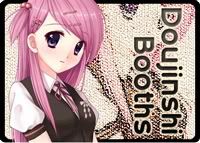 Dōjinshi
are
self published Japanese work
, usually magazines, manga and novels by talented artist.
If you have been working on your own work, do drop by the 36 doujinshi booths available that day to look for more inspiration.
Maybe you can even get some tips from the artist themselves.
Matsuri
means '
festival
' in Japanese. In Japan, matsuris are
held to celebrate different traditional festive occasions
such as Bunkasai, Doll Festival, Cherry Blossom Festival, Urabon and Tanabata.
It is extremely rare to see these kinds of festivals in Malaysia, so be sure not to miss out!
MAKE YOURSELF FREE THIS COMING SATURDAY!
Bring your friends and family along to this event. This is an event not to be missed. You do not want to wait one whole year for it to come again, do you?
Taylor's Asaban Festival
Date: 28 August 2010
Time: 10am - 9.30pm
Venue: Taylor's Lakeside Campus
Entrace Fee: RM10 per person