My
girlfriend's laptop
just got
busted
yesterday. Things with technology and machines these days are so unpredictable. One day it works just fine, the next day when you try to use it, it just gives you problems.
Her laptop was working just fine one night and the next morning it just did not want to turn on. The lights just
blinked and then it went off
. Just for your info, it was an Acer about 4 years old of age. A guy she knew sometime back sort of tricked her in to borrowing him her HP and he borrowing her his Acer. A HP for an Acer. Later when she tried to call him back to get her HP, he was unreachable, he even changed his handphone number.
May he and all conman die in hell.
So anyway, my girlfriend had to get her
Acer
fixed. So we brought it to the Acer
service center in Berjaya Times Square
.
We left the laptop there to be checked which cost her a
deposit of RM50
.
Further labour cost will be RM100 which will be deducted from the deposit if repairs were to be carried out.
Highpoint also known as Titik Tinggi. :D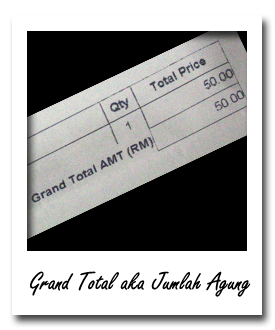 See, RM50.
The following day, someone from Acer called and told me that the
motherboard got fried
, resulting in a total cost of repair to be
RM700
! @@
Guess it's time to go shopping for a new laptop.
Now what I don't get is this.
Why is the deposit of RM50 called a deposit when it is Non-refundable?
By the way, any good recommendations for a new laptop? Cost wise from RM1000-RM2000?