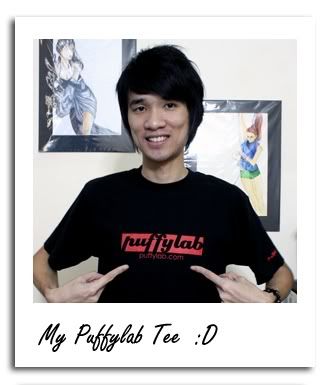 I finally received my tee! Thank you to the Puffy Lab team for sending it to me on request. I know you guys are busy but still you guys took the effort to send it to me.
If you do not know what is Puffy Lab, read this post: '
Puffy Lab | Awesome Tees By Designers
'. It's a
site which helps to sell specially designed tees by designers online
. They are still working on their website though. I'm waiting anxiously for the website to be up! :D
In the mean time, add them up on Facebook and follow them on Twitter.