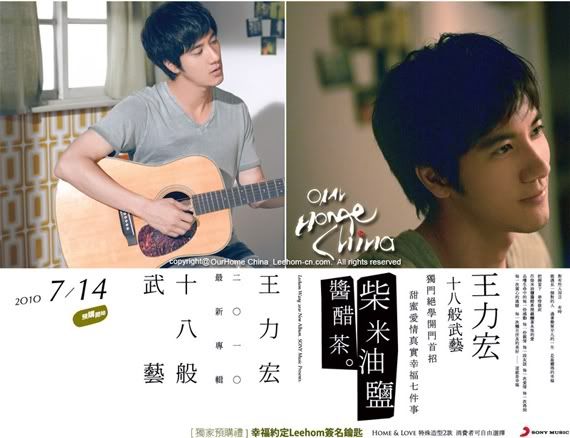 Everyone has been going crazy over Wang Lee Hom's appearance in Malaysia. He was here recently for the 18 Martial Arts press conference.
Lee Hom is one of the few artists that sings in Mandarin which I listen too. I don't understand the Mandarin language that well, so me listening to Mandarin songs and liking them is something to be taken note off. The song and artist I mean.

Holding a Masters Degree, Lee Hom has produced wonderful music throughout his career and now he can add one more great achievement to his list. With the launch of his latest album, The 18 Martial Arts (十八般武藝), fans can now enjoy and listen to his wonderful voice.
To enjoy a song, you need not listen to the words. Just by listening to the melody, a song can be connected to your heart and feelings.
Now that's what I call music.
Lee Hom I Love You! Opps, that doesn't make me gay, does it?