Do you want to know how to be in the running to win the awesome prize? You just have to follow these steps.

Step 1:

Take a photo of yourself holding a paper which says' "I want the NIKE Hayward from smashpOp.net for Christmas!" Like so...

I need a new bag!

Step 2:

Post it up to your blog and make sure the smashpOp Christmas Giveaway banner is included.

Step 3:

Get at least 2 friends to put up the banner as well and must state that they are supporting you, along with a link back to smashpOp.net.

Step 4:

Email the link of the blogs supporting you to smashpop@gmail.com.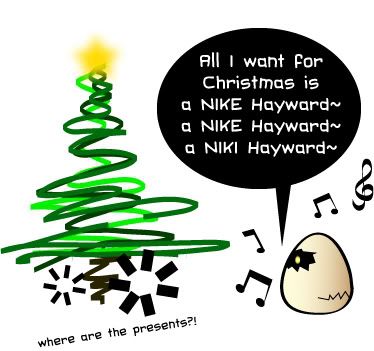 p/s: To those that are supporting me, you can leave your blog's permalink in the comment section. Thanks in advance!