Have you heard of Samsung's Corby? It's the latest mobile phone Samsung is offering with four vibrant and fantastic colours! Jamaican Yellow, Minimal White, Cupid Pink and Festival Orange! Check out
Samsung Corby
for more information on this technology.
This time around, Samsung together with Nuffnang is going to hold an explosive event at the Sunway Extreme Park this coming new year! What's happening at the Samsung Corby Carnival? Well, there will be games and activities and the best part is we 75 lucky Nuffnangers will have the chance to win a brand new Samsung Corby mobile phone! For more information on this, visit
What Corby Colour Are You
?
Let's get it started, I'll tell you how colourful my life is right now.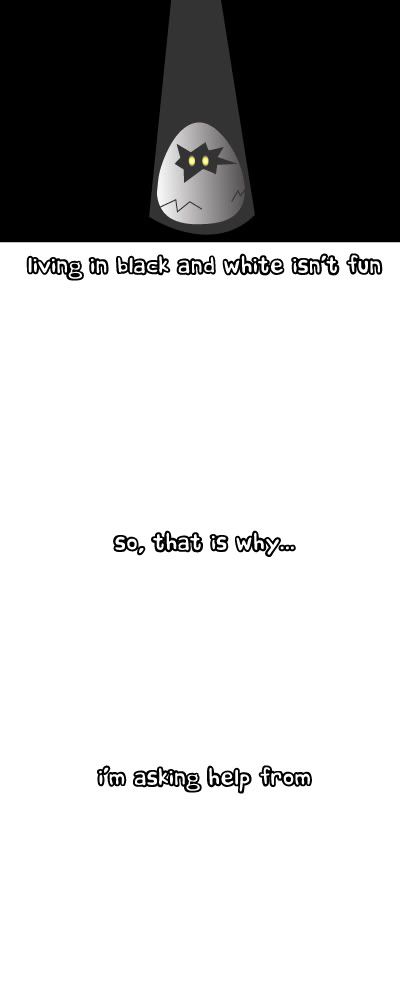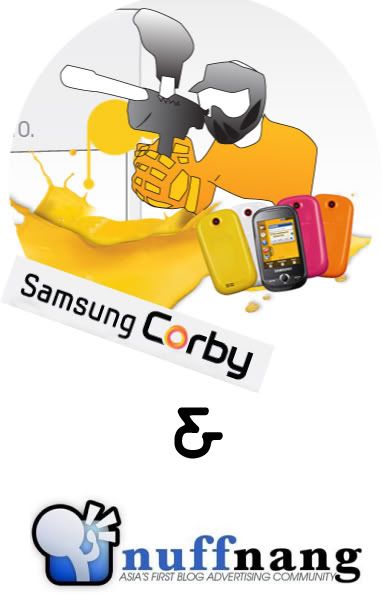 Like what I said, there will be a Samsung Corby Carnival on the 16th January 2010. I need help getting rid of the black and whites in my life, that is why I am looking forward to the paintball match during the event. YES! A paintball tournament, where there will be lots of colour balls flying around. Hit me with all you got and take me out of the greyscale world!

To get exclusive invites to this event, I need to post a picture of myself with one of the four Corby colours and also submit it at the 'Submit Page'. Let me show you what Mr. Minimal White looks like.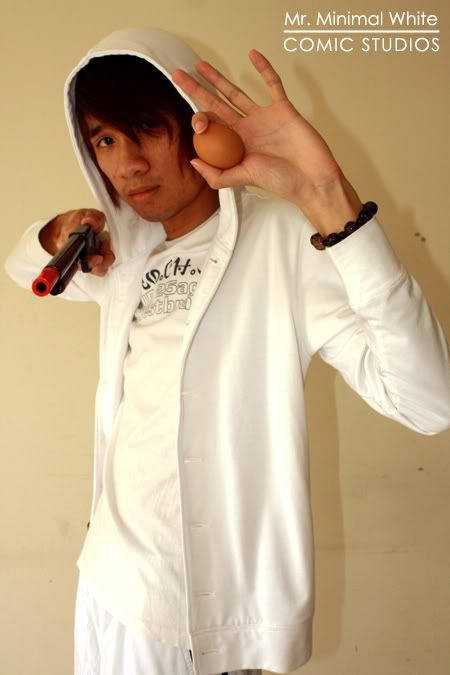 Mr. Minimal White

Looking all chio and ready for battle. With his trusty paintball gun and egg-paintbomb! I think I can be an ambassador for Samsung Corby, don't you think? Scroll down to see the full portrait of Mr. Minimal White.

Go go Mr. Minimal White!

Freaking chio eh? But wait...something's not quite right here. Guess what it is.