I've said before in my previous post
(I Want To Open Up My Own Cafe)
, I was going to cook myself my very own dinner ala fine dining.
Here it is,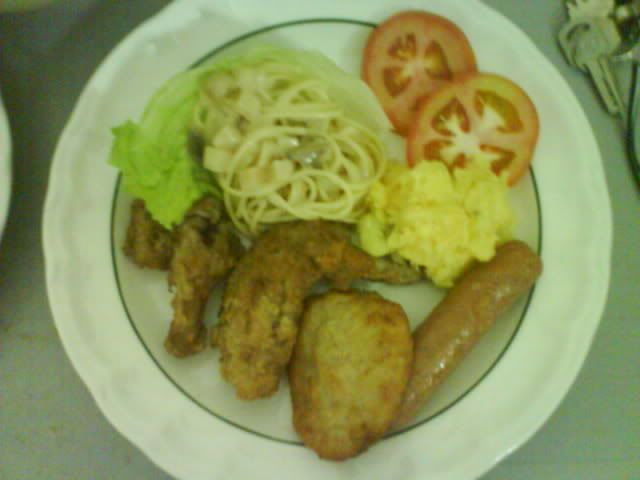 I think I over did it by cooking too much. Big plate it is but too much food on plate equals not fine dining. As fine dining means 'big plate, small portion'. Looks more like a heavy American Breakfast to me.

Anyway, here what I cooked the day before. Good old chinese cooking.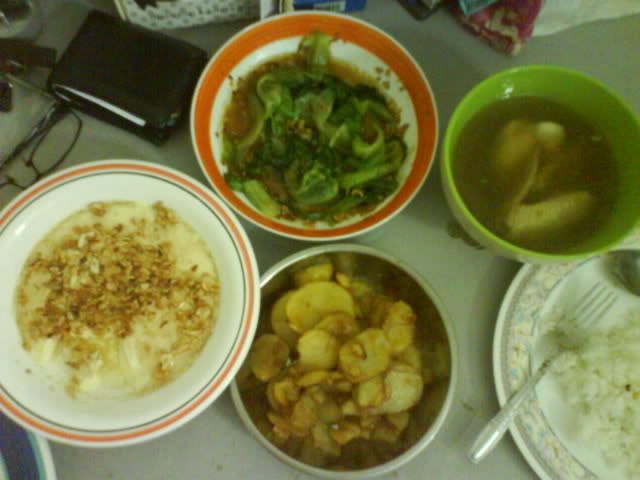 Presentation zero but it's YUMMY-licious!