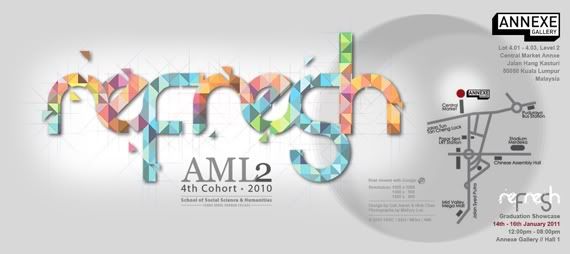 From designers to you.
The
4th Cohort Multimedians of Tunku Abdul Rahman College
will be having their graduation showcase in Annexe Gallery.
Come and get inspired by works such as
3D Visual Effects, Experimental Animation, Experimental Short Film, TV Commercial, Stop Motion Videography, Narrative Video, 2D Animaiton, New Media, Games
and
Web Design.
Make yourselves free on the
14-16th January 2011 (Friday to Sunday)
and head on to the
Annexe Gallery (Hall 1)
. The showcase will be open from
12noon till 8night
.
The showcase is
OPEN TO PUBLIC (FREE ENTRANCE)
. So do bring more friends along!
I'll see you there!