I was browsing through my photo folders last night and I came across one folder which was filled with old photos of me and my friends. Not to say old old but it's taken some years back when there was still the 'teen' pronounced in my age. Some photos are just God-damn random and some are candids.
I was thinking, a majority of my readers do not really know who I am. So, what I plan to do with these 53 folders, each filled with old school pictures is to take you guys for a walk down my memory lane.
It's time to properly introduce myself. So here it goes.
I'll start of with this folder named 'group photos (primary school)'. In this particular post, you will get to see photos of me when I'm only 12 years old! That's like when I'm in Standard Six. =D
I studied in SK La Salle, Ipoh during my primary school days.
(From L-R) That's Timothy Wong, Jonathan Ong and ME!
I only had hard copies of these photos so I had to scan them into the computer, that explains the poor quality. Our school tie is green but I'm wearing red because I'm special.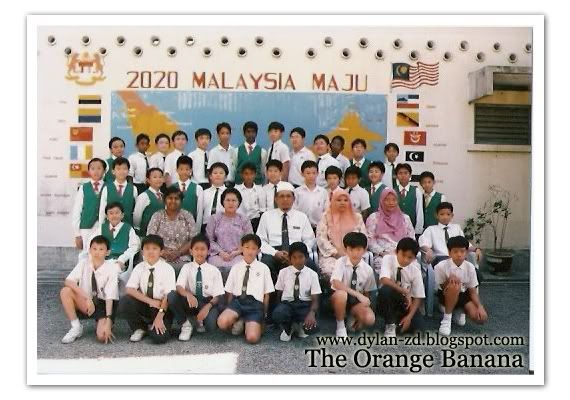 6 Setia Year 2000
Every class will have their class photo taken and this is my class. The best of the best. HAHA! I do still keep contact with a couple of them, while some others I just have them on my Facebook account. =P
Are you looking at the green and red ties?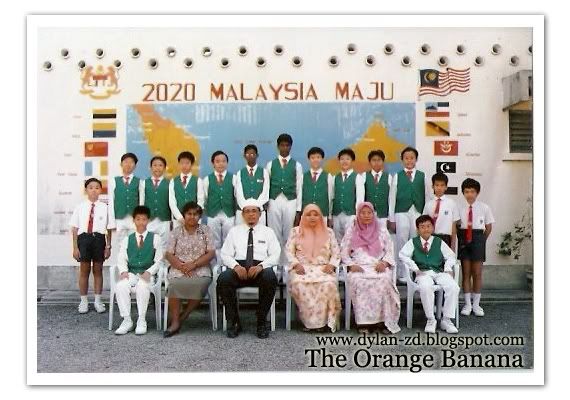 SK La Salle Prefects Year 2000
Yes! I'm a school prefect which is why I'm wearing the red tie. Bangga! And the green vest just adds up to the prefects uniform. Those 3 who are not wearing them is because they forgot to bring it that day. =P
I don't really have many pictures taken during my primary school years. I only have 4 copies with me, the others are kept in a box somewhere.
Here's the final picture of me in a Malay traditional outfit.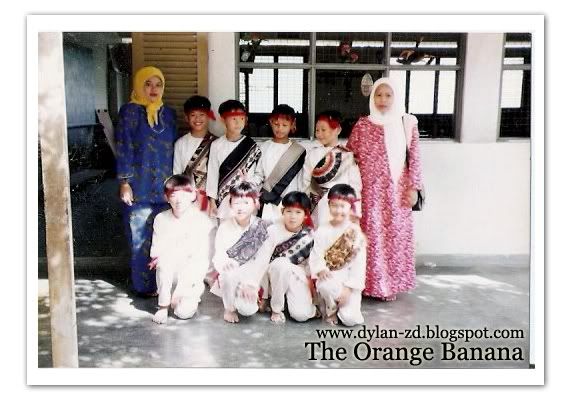 Final Year Performance?
If I'm not mistaken, this was taken during our final year performance. It's either that or it's for Teacher's Day or some other special event. I don't really remember. We were the dancers. =)
That's about everything there is. Can't find any more photos now but I will post some up in the future if I get my hands on any.
Certainly the 6 years in primary school has given me a lot of wonderful memories. I've told my story, now tell me yours.
Be on the look out for the next post on
Walk Down Memory Lane
.
Remember to subscribe to
The Orange Banana
and also follow me on Twitter
@dylan3008
.