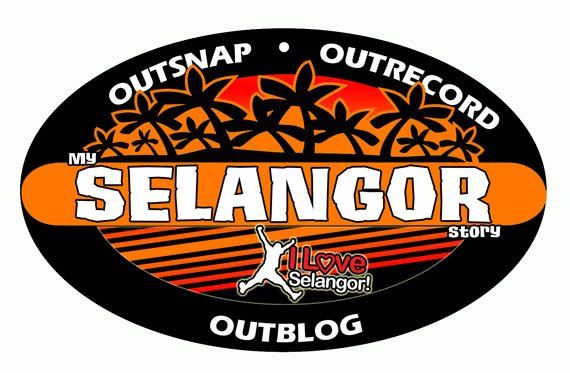 MY SELANGOR STORY is a contest spearheaded by Tourism Selangor to promote Selangor's cultural diversity and rich tourism resource to travellers around the world.
30 bloggers will set out on a journey all around Selangor on a 6 days 5 nights trip visiting the treasures of Selangor. Experiencing what Selangor has to offer with its beauty of flora and fauna, multi-cultural events and festivals, mouth watering food and neat handicrafts and also experiencing the life in coastal villages and homestay.
Every night, each blogger will have to blog about their daily adventures travelogue style. Each blogger will have to Outsnap, Outrecord and Outblog each other.
These blog post will then be voted by the public and also by the organizing committee, where the winners will be chosen.
Cumulative prizes worth thousands are up for grabs.
The GRAND PRIZE:
Cash Prize: RM2,500.00 sponsored by Tourism Selangor
02 return flight tickets from Selangor to Kuala Terengganu sponsored by FlyFirefly Sdn. Bhd.
3-day-2-night stay at Awana Kijal Terengganu sponsored by Resorts World Genting
3-day-2-night stay at Sunway Resort Hotel & Spa sponsored by Sunway City Berhad
1 set Sunway Lagoon entrance tickets (04 adults entrance tickets per set value at RM400) sponsored by Sunway City Berhad
Genting Theme Park Annual Passport worth RM400 sponsored by Resorts World Genting
Pentax |10 worth RM 1,099.00 sponsored by DSC World Sdn. Bhd.
Tropicana Medical Centre health screenings vouchers sponsored by Tropicana Medical Centre
Haven Restaurant cash voucher worth RM 500 sponsored by Haven Restaurant @ Ampang Look-out Point
Other titles such as 1st Runner-up, 2nd Runner-up, Most Creative Blog, Best Write-up, Most Interactive, Best Video and Best Photo will also be on the line.
Vote for me, if you want me to win. Vote for Phuah Zheng Dhong (dylan3008).

Remember to follow my traveling experience everyday starting on the 23rd of September right up till the 28th of September 2010! Look for the 'My Selangor Story' corner on the right sidebar to access to all of my blog posts regarding My Selangor Story.