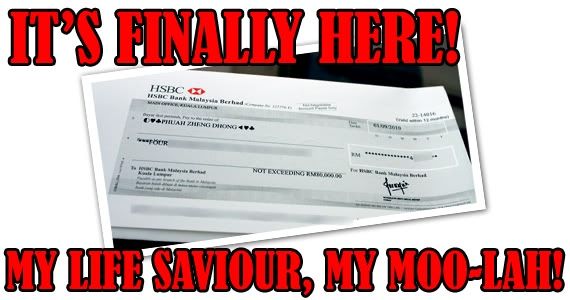 Here's a post which I think is the most posted topics in Nuffnang:Innit.
My Nuffnang Cheque has arrived!
Yes, I blurred out the amount. I don't know why people do that but I'm just gonna follow. Just in case someone tries to rob me (touch wood, tree trunk and paper).