I've been in this world for 22 years now being born and raised in Ipoh. During my whole lifetime, I've envied on people who get to travel the world. Sad to say, I've not even visited the whole of Malaysia yet. You can still count the states I've been to with just one hand. Enough of my sad story, I'll get on with the flow.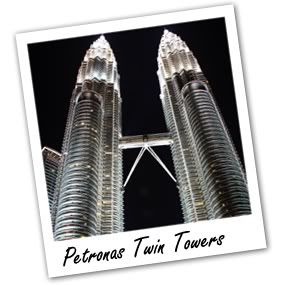 First of all I know that Kuala Lumpur is situated inside of Selangor but during my younger days, I
always thought that KL was covering almost the whole of Selangor
. I'd occasionally come to the big city for holiday with my family and during that time
I thought that I've been to every part of Selangor just because 'KL was a huge part of Selangor'
.
And just to set things straight, I've never been to the Sky Bridge of the Petronas Twin Towers before and also I've never been to the KL Tower. Yes, I know I'm pathetic.
I'm currently doing my tertiary studies in KL but I simply can't get myself to the top of the towers.

So anyway, as I grew older, I found out that KL is only a small part of Selangor. Selangor holds much more interesting places to visit. Why limit myself to only 243.65 km2 (95.18 sq mi) where else I can get a whole lot more by covering the whole 7,956 km2 (3,071.8 sq mi)? So, I've set a goal to visit as many places possible in Selangor.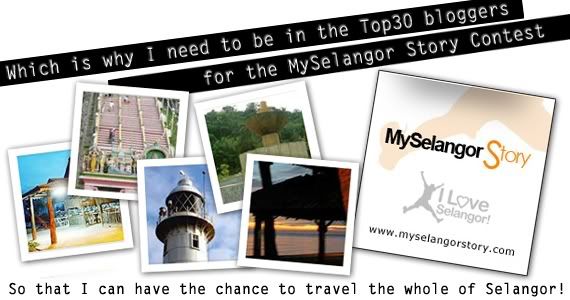 Being a 'rojak' blogger myself, I tend to blog about everything! I have not done any travel blog entries yet, so, wouldn't it be nice if I could start of by introducing Selangor and its many lovely attractions!
A camera is a gadget which everyone brings when they travel. It's like a compulsory item to bring along no matter what. Being a photographer myself, although still new to this field, I love to capture special moments and freeze time. What not a better way to introduce Selangor other than through photographs? As a picture tells a thousand words.
I just can't anticipate any longer, I'm all set for an excitement filled, breath-taking, heart-stopping, ADVENTURE OF A LIFETIME! I'll pack my bags right away!
Here's a short introductory video about myself.

~~
Pictures of Malaysia from Google Maps
Picture of Petronas Twin Towers - self taken