An easy way to test whether your skin is dry is to scratch it with your fingernails.
If it leaves a white line, then your skin is DRY! It needs moisture!

Vaseline | Total Moisture
Get this if your skin is dry. Use it as your daily moisturiser as it helps
replenishes 100% of skin hydration
. It acts as a
multi-vitamin moisturiser
. Contains
Vitamin A & E
and
minerals
which are essential to your skin.

Tropical climates are sometimes very sunny and UV rays will definitely dry up your skin. Get Vaseline Healthy White as it can act as sunscreen to block out those nasty UV rays. What's more is that it contains Vitamin B3 and also moisturises your skin at the same time!
Vaseline | Aloe Cool & Fresh
If your skin is feeling dry and dull, get Vaseline Aloe as it helps
replenishes your skin with a burst of hydration
. It is
non-sticky
which leaves the skin feeling
cool
. It contains refreshing
aloe formula
along with
moisturising contents
.

Vaseline | Intensive Rescue
If your skin is feeling dry and your skin is cracking, get Vaseline Intensive Rescue as it triples moisture reserves in your skin and fills in gaps found in dry skin and locks in moisture all day promoting a proper environment for the dry skin to repair itself. Contains glycerin and occlusive.

I think I need to get myself a bottle of Vaseline. My skin is feeling a little bit dull. If you get what I mean.
~~~
By the way, do you know that Nuffnang is giving away 75 pairs of invites for the best written blog post for 'Are You Moist Enough'? The 75 lucky bloggers and their guest will get to party poolside at Luna Bar!
The famous Jojo Struys will be hosting the party and what's a party without entertainment as we will get to see Yuna, our local jazz artist and Kuah Jenhan the stand-up comedian perform!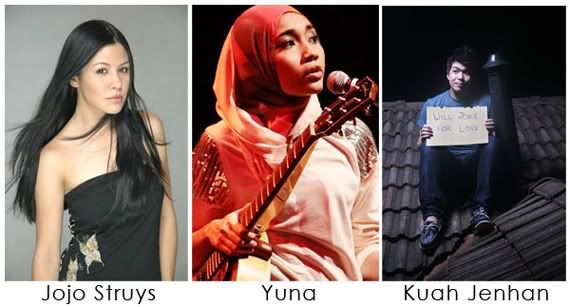 Remember to subscribe to
The Orange Banana
and also follow me on Twitter
@dylan3008
. Also do check out my journey on the
'My Selangor Story'
tour at the
right sidebar
.