Anyone of you ever shopped online before? Let me re-phrase that. Have anyone of you ever shop from blogshops or forums before? I certainly have and I have found out an easy con scam which can be easily executed. Many of us who have bought things online before surely understands the risks involved. For starters, whoever is selling you the merchandise might just take your money and run away. I'm writing this post based on this issue.

You pretty much have no insurance or guarantee that you will be getting your product after payment is done. Imagine how is it is for people to make you put money into their piggy banks and run away missing after that. I mean, it can't get any simpler that this!

To make things clearer, here's a scenario.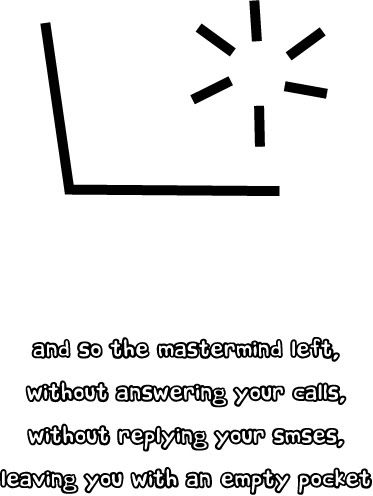 Can you believe it's so simple and easy to con people these days! And still a lot of people are falling for these tricks. I've seen a lot of these cases online. People losing their money after the 'mastermind' ran away. Where have I see this happen? Most of them happened in a popular Chinese forum,
jbtalks.com
.
Now for the best part. These 'conmen' aren't men at all! Almost every single one of these 'conmen' are kids! Kids as young as below 15 years of age! OMFG! I am totally speechless! Blarrdy Chinese kids!

We are going to have a corrupted country if this is to continue.