I realised that it has been awhile since I last posted a Walk Down Memory Lane Blog post. So here I am doing a quick update.
So after the
Lost World of Tambun trip
, I had a few months of holiday time before starting Form 6. I was working at a cafe back then with my friends but I don't have pictures during that time. Can't update you guys on that.
Anyway, Form 6 started. Do you want to know what Form 6 students do in class? Well, take a look.
They listen very attentively in class. Seriously, they don't even blink.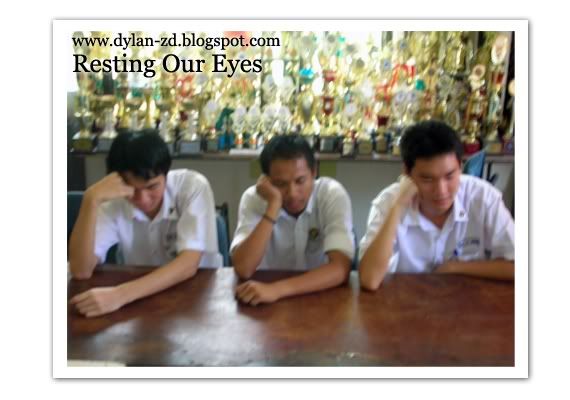 Then after awhile, their eyeslids start to get heavier. "We'll rest our eyes for awhile", they said.
Two minutes later, their heads start to get heavier. Hmm...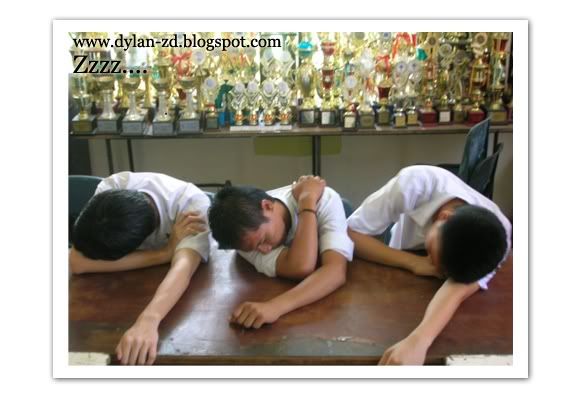 Well, you get the last picture.
Sorry for the blur pictures though, it was taken with a camera phone.
And no, we do not really sleep in class, not all the time at least. LOL! Form 6 students are very hardworking 'ya know! All the above was just an re-enactment and that's not how our classes look like.
Hope you enjoy and and a laugh.
Until next time, I'll post up more interesting pictures.
p/s: My hair looks weird here. Haha!