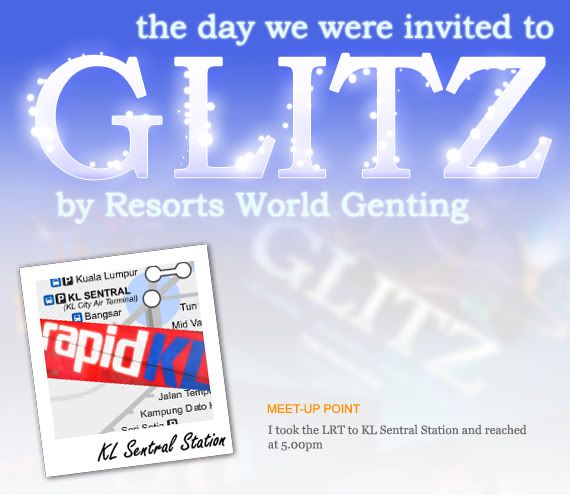 We then later met up with
Max
,
Nicole
,
TianChad
and
Feeq
.
JoshuaLaw
tagged along too. It was like a mini #MSS gathering for us. It has been awhile since I've last met everyone. It was since #MSS ended actually.
Besides the #MSS gang, there were also the RWGenting Facebook Contest winners who would be going up together with us.
The bus was running a bit late because of traffic but it was okay, we're already very grateful for the invitation and not to mention free buffet dinner which we were going to have later.
THE QUICKEST BUFFET EVER!
We departed KL Sentral about a little past 7pm and arrived around 8.20-8.30pm. Coffee Terrace, Hotel Genting was where we went for our buffet dinner. Tell you what, it was the QUICKEST buffet dinner I ever had!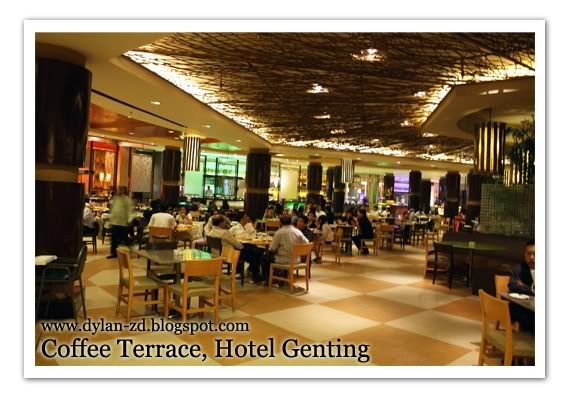 Well, because of the slight traffic problem earlier, our schedule was a bit off which only allows us a mere 20-30 minutes for dinner. It was truly an experience. I grabbed my food and paced my steps slightly quicker because I never want to waste a good buffet meal. I love buffets!
Given the short time for dinner, I actually had a lot of fun. Gobbling down food like I had never eaten in days and I still managed to go for 3 rounds! 3 round in 30minutes is pretty good I must say.
Finishing our last bite of food, we rushed ourselves to First World Plaza and headed towards The Pavilion.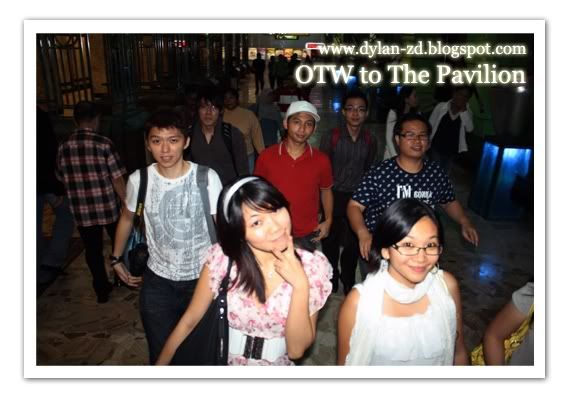 GLITZ is showcasing 4 acts. The HuaChen Acrobatic Group, Daria Pushankina the Sand Artist, Charles Bach the Magician and also not forgetting the GLITZ Dancers from Ukraine.
Be amazed by the amazing balancing and juggling acts by the HuaChen Acrobatic Group. Their performance also includes a skipping rope act and you should really keep an eye out for the '3-level-balancing-skill', that is truly awesome!
Dania Pushankina also had quite an interesting show with interesting drawings made from sand. This will be a new experience for people who has not seen this type of art before. Truly an eye-opener. However, I do prefer if there was more of a storyline throughout the whole sand art 'painting'.
Be astounded by Charles Bach with his great magic tricks and illusions which includes an escape from a straigtjacket! I was hoping for more illusion tricks though or maybe sawing an audience in half would be great! Haha!
And how can we forget the wonderful GLITZ dancers. If pretty women dancing on stage is what you are looking for, then you show really come to watch this performance.
All in all, it was an entertaining show. =)
STARBUCKS COFFEE, FIRST WORLD PLAZA
GLITZ ended at 10.30pm which gives us half an hour to wonder around before leaving back to KL. Guess where we heading?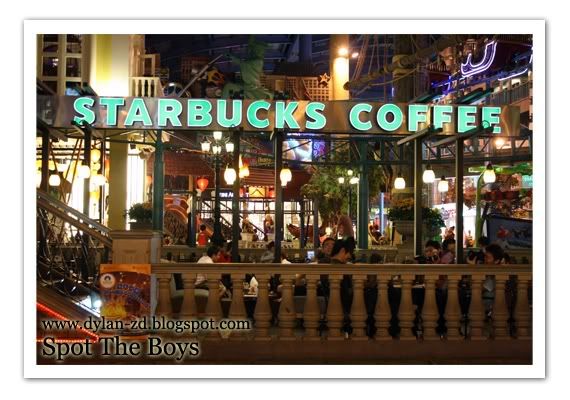 Genting Highlands is really THE PLACE to chill out and relax. One day, I will come up here to do my assignments. One day. I hope Resorts World Genting can sponsor me a room. =P
With such a cooling environment, I mean, who can resist it?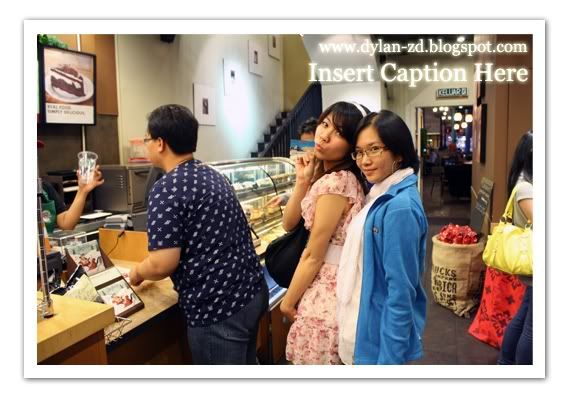 30 minutes really isn't enough for us. We didn't even get to warm our chairs! LOL!
THE DEPARTURE
At 11pm, we headed to the First World Bus Terminal where we bid goodbye to Amelia and Denise. Thank you for all inviting us and welcoming us and not forgetting, replying to all our questions. LOL! #MSS bloggers always asks a lot of questions, don't they?
Thank you once again. Hope to see you guys real soon and do invite us for more events in the future. XD