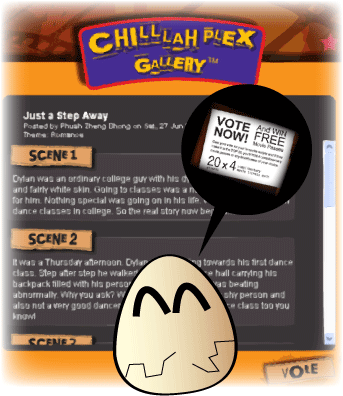 Want to win yourself some free movie passes? Click the link below to VOTE because if I get to the Top20, you get yourself 4 complimentary movie passes! That's 4 tickets to any movie of your choice!
So come by everyday to help me and help yourselves win!
Good luck to both of us.