Four All-Beef Patties,
Special Sauce, Lettuce,
Cheese, Pickles, Onions,
On A Sesame Seed Bun!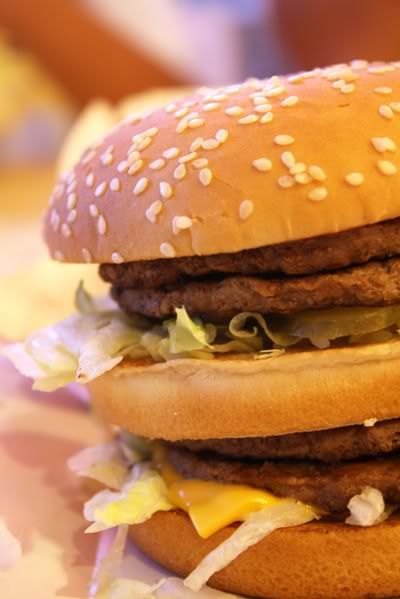 You are looking at the MEGAMac! Thousands of calories, fats and unhealty stuff. This is one of the latest editions to McDonalds menu. A gimmick to lure curios customers to dump cash on junk food.

What is the MEGAMac all about? Well, it's actually a BigMac with two extra beef patties and I guess it's the tallest burger in McDonalds?
Taste wise, it's the same as BigMac. The one I ate, the beef patties were quite dry so, yeah, no points there.

Is it worth your money? BigMac a la carte costs about RM6+ while a MEGAMac costs RM10+, so you are actually paying RM4 extra for 2 pieces of beef patties.

Hmm..I think I'll waste my money on some other unhealty food.