THE GREATEST CLUBBING EVENT IS BACK AGAIN!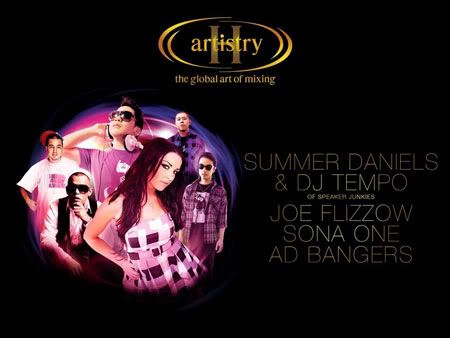 A little intro first, Hennessy Artistry 'The Global Art Of Mixing', is one of the most sought after clubbing events ever! The Hennessy Artistry event is unique with its mix of artists from the East and West!
It plays a colourful blend of music with awesome collaborative performances. The most talked about party will be hitting your shores this 27th May at QE11, Penang and 29th May at ZOUK, KL!
The newly revamped Hennessy Mixing Zone is also set to return to allow fans to once again experience the Hennessy Digital Light Art FX booth, Hennessy Mix Master, and Hennessy Mixing Bar. But the highlight of it all, party goers will also again, be able to look forward to the delectable tastes of some of Hennessy VSOP's signature long drinks – Hennessy Apple, Hennessy Ginger, Hennessy Berry and Hennessy Citrus.
The line-up for the night features the best in the industry.
We have Summer Daniels and DJ Tempo.
Substitute guitars with keyboards and synthesizers, take away acoustic drums and replace it with electronic drums and you have Speaker Junkies. One dose of this trance / techno duo and your perceptions of dance music will be taken to a whole new level. Completely edgy, energetic, and terrestrially diverse, their electronic anthems will leave you craving for more.
The Ad Bangers will pump things up!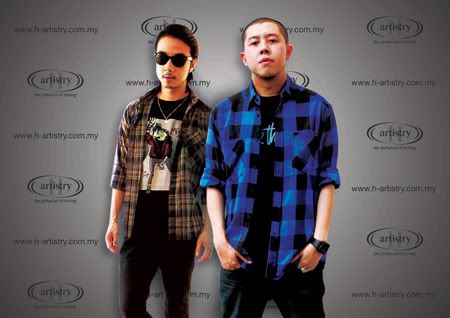 A combo of two top Malaysian DJ's make their way into H-Artistry in the second installment. Truly a force to be reckoned with, Ad Bangers is a duo that will bring the house down with attitude! The even fashionable DJ Blink teams up with Didjital for an idiosyncratic night of electro, hip-hop, house and a few mambo numbers that is sure the pump of the dance floor.
The infamous Joe Flizzow and his protege Sona One.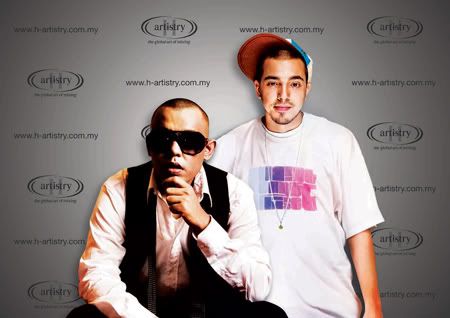 No stranger to the Malaysia music scene, head-honco Joe Flizzow teams up with protégé Sona One for a 'throw-your-hands-up-in-the-air' hip-hop revolution. Promising an explosive, uncut rhyme style added with body-grooving vibes this performance is guaranteed to be something hip-hopper can salivate over.
Are you pumped up yet? Are you ready to party all out? Then get yourselves invites right away!
Passes to H-Artistry 'The Global Art of Mixing' is by-invitation only. To obtain invitations to the party at QE II and Zouk logon to
www.h-artistry.com.my
. Alternatively, to relive the experience of past H-Artistry events or to receive updates on the upcoming party, visit the official Facebook fan page:
www.h-artistry.com.my/facebook
or follow H-Artistry on Twitter:
www.h-artistry.com.my/twitter
. The party is strictly opened to non-Muslim guests aged 21 years and above only. ID verifications will be carried out at the door.
SEE YOU THERE!