This is what you get for attending Multimedia Union Day (MUD).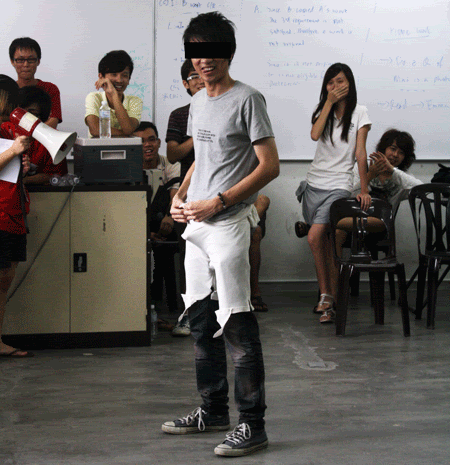 What's so special about this?
The identity of this model has been censored off due to the fact that if he did not, he might attract too much attention. Yikes! Privacy issues.
Support MUD! Tunku Abdul Rahman College Multimedia Designers FTW!