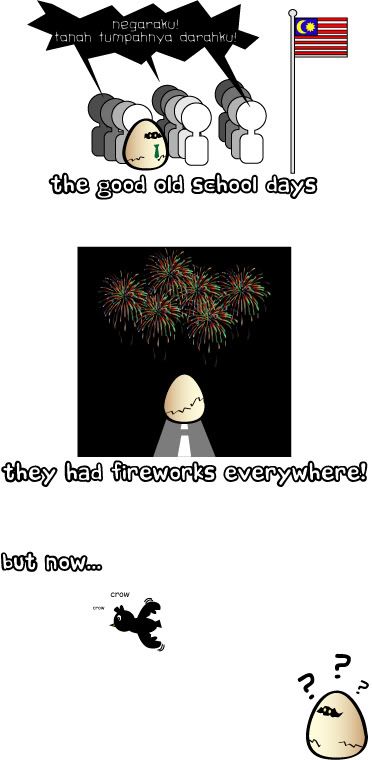 National Day used to be a widely celebrated event last time. Years later which brings us to where we are today, National Day seems to be just like any other day in the calendar.
Less fireworks and not many places have countdowns anymore. Aww...
...and we call ourselfs Malaysians. What was that again? 1Malaysia?
However, it seems that
Exabytes Networks
are doing their part this time of the year. They have organised an iLoveMalaysia campaign. It's sort of a lucky draw contest to win an iPod 3GS! So, if you want to know more, click on the campaign's banner link on the right.
and there's one more thing to keep in mind, which is my email address (
zhengdhong24@gmail.com
). Click on the iLoveMalaysia banner and you'll know why soon enough.
Now if you will excuse me, I'm gonna get myself a Jalur Gemilang.