>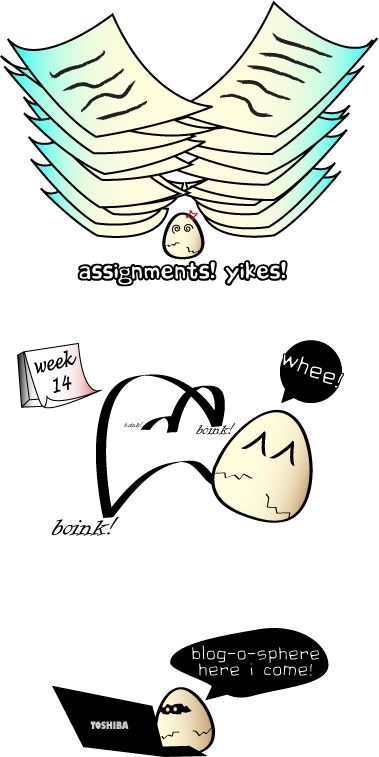 So, for the past 14 weeks I have been really busy with college assignments! That's why I have not been updating my previous blog regularly. I don't even have time for Facebook!

But now, I'm done. Finally, the end of the semester is here. This means that I have more time on my side to do what I want to do, which includes more time to update my blog.

As you all know, I'm blogging with a whole new theme. Comic style. High hopes for returning readers. Do help me promote my little bloggie. Oh, yeah! I too provide design service for anybody of you out there who needs them. Do drop me a message if you're interested. :D

Now, back to my online fun. Surfing the web.