Do you like to go shopping? I'm sure most of you have conquered most of the shopping malls in Malaysia during the recent MEGA SALES! Is your wallet dry yet? Are you one of them who goes back an fourth from the ATM to the shopping tenants? I'm sure it's fun going shopping. I enjoy shopping myself too but I didn't really shop for anything during this sales season. Everything still seems expensive to me. =( I'm just a student with no cash...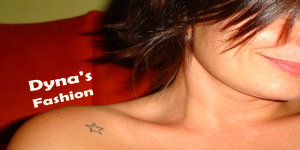 Well, besides going shopping in malls, how many of you have shopped online before? I have. Things you buy online are certainly cheaper, I can tell you that. Designs are unique, that's way you can hardly see somebody else wearing the same clothes as you are.
Most people don't trust online sites because they are worried about getting bad quality products. I guess, you will just have to take the risk. Paying so much lesser, I think it's worth it.
But have you ever noticed that most of the online boutiques are only offering females' clothes?! Where are the male boutiques? Ever site I go, I see dresses, skirts, blouses, more dresses, girls' accessories and more dresses! Yikes!

Sweet Mink

Don't guys shop online too?
Check out these top fashion boutiques
(I've linked them in this post)
and see for yourself. I can say that 97-99% of the online boutiques are for females.
If you know of any boutiques for guys, do leave me a comment. Thanks!